Creation and Criticism
a literary e-journal
Visitors
Videos
Featured Interviews
News
Call for Poems.
Anthology on Contemporary Indian English Women's Poetry. Editors: Charu Sheel Singh & Binod Mishra
Tuesday, 5. April 2016 - 17:35 Uhr
---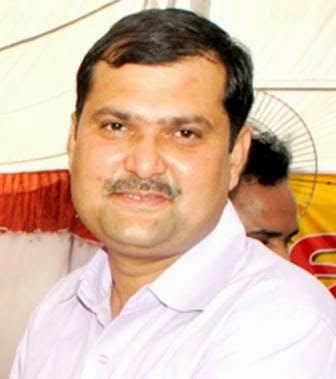 Dr Abnish Singh Chauhan (1979) is a bilingual poet, critic, translator and editor (Hindi and English). He had been invited to Ahemdabad International Literature Festival 2016. His significant books include Swami Vivekananda: Select Speeches, Speeches of Swami Vivekananda and Subhash Chandra Bose: A Comparative Study, King Lear : A Ctritical Study, Functional Skills in Language and Literature, Functional English, Writing Skills and The Fictional World of Arun Joshi: Paradigm Shift in Values. His deep interest in translation prompted him to translate thirty poems of B S Gautam Anurag under the title Burns Within from Hindi into English and some poems of Paddy Martin from English into Hindi. Besides Harivansh Rai Bachchan Yuva Geetkar Samman (2013) for his Hindi poetry collection Tukada Kagaz Ka from Uttar Pradesh Hindi Sansthan, Lucknow, U.P., he is the recipient of Pratham Kavita Samman (2011) from Kavita Kosh (www.kavitakosh.org), Book of the Year Award (2012) from the Think Club, Michigan, USA, Srajnatmak Sahitya Puraskar (2013) from Rajasthan Patrika, Jaipur, Rajasthan, Navankur Puraskar (2014) from Abhivyakti Vishwam, Sharjah, UAE, etc. He is managing editor at Creation and Criticism; and editor at International Journal of Higher Education and Research and a web magazine Poorvabhas. He resides at F-338, Prem Nagar, Linepar, Majhola, Moradabad-244001 (UP) India and can be contacted at abnishsinghchauhan@gmail.com.
Contents:
Reviews: 
 Interviews:
Prof Satish Kumar with Abnish Singh Chauhan

 - Vedios:
 Other Things:
---
Tags:
Review
Translation
Interview
Author
Abnish Singh Chauhan
572 Views