Creation and Criticism
a literary e-journal
Visitors
Videos
Featured Interviews
News
Call for Poems.
Anthology on Contemporary Indian English Women's Poetry. Editors: Charu Sheel Singh & Binod Mishra
Friday, 6. January 2017 - 14:38 Uhr
---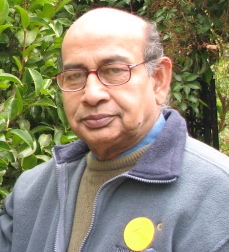 Aju Mukhopadhyay is a bilingual award winning poet, essayist, fiction writer and critic. He has published two books of poems in Bangla and nine in English including two books of short verses (Japanese styles). His poems have been widely published, translated and anthologized in large numbers of Indian and International journals and Ezines in different languages. He can be contacted at ajum24@gmail.com.
Contents:
---
Tags:
Aju Mukhopadhyay
Poetry
Poet
69 Views