Creation and Criticism
a literary e-journal
Visitors
Videos
Featured Interviews
News
Call for Poems.
Anthology on Contemporary Indian English Women's Poetry. Editors: Charu Sheel Singh & Binod Mishra
Tuesday, 5. April 2016 - 18:05 Uhr
---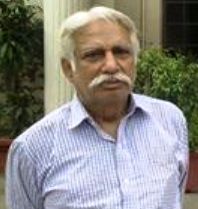 R. C.  Shukla (b. 1943) retired as H.O.D. English in 2003 from K.G.K. College, Moradabad in the state of Uttar Pradesh. He is the most prolific Indian English poet as is evident from the publication of his poetry collections from 2000 to 2013. His poetry collections include Darkness At Dawn,  A Belated Appearance, Depth and Despair, My Poems Laugh, The Parrot Shrieks,The Parrot Shrieks II,  The Parrot Shrieks III, Ponderings I, Ponderings II and Ponderings III. He resides at MIG 33, Ramganga Vihar, Phase-2, Moradabad-244001 (UP) India. 
Poetry:
Video:
---
Tags:
R C Shukla
Author
Video
528 Views
Monday, 4. April 2016 - 17:13 Uhr
---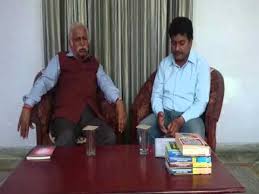 Dr. R. C. Shukla is a very significant poet in Indian Poetry in English. He is in conversation with Sudhir K. Arora. He is frank and quite convincing in his views about Indian Poetry in English. He is not hopeful about the future of poetry in India. Why? ....to know more about him, watch this video:
https://www.youtube.com/watch?v=ZWj5Pg9Rf6g
---
Tags:
Sudhir K Arora
R C Shukla
Video
231 Views