Creation and Criticism
a literary e-journal
Visitors
Videos
Featured Interviews
News
Call for Poems.
Anthology on Contemporary Indian English Women's Poetry. Editors: Charu Sheel Singh & Binod Mishra
Friday, 6. January 2017 - 15:21 Uhr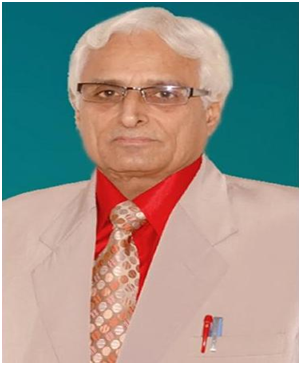 R. K. Bhushan (1947) at Kartarpur in Jalandhar District of Punjab has a very rich and fulfilling experience in the diverse academic and professional environment for about 45 years. Prof. Bhushan, also known as Raghukul Bhushan, is a well-known creative writer, poet, critic, a short story writer and a book reviewer and an editor; he has published five Indian English Poetry books, two books of criticism and a book of short stories. He is well-researched as a book of critical essays on his poetry, R. K. Bhushan: His Poetic Vision and Critical Sensibility has been edited by Dr. Shaleen K Singh with a Foreword by Dr. Tejinder Kaur, Professor, Punjabi University, Patiala. At present, he is engaged in revising the manuscript of his novel, Ruins in the Palace; and busy completing his book on Personality Development. He can be contacted at rkbhushan@yahoo.co.in.
Contents:
---
Tags:
R. K. Bhushan
Poetry
Poet
117 Views