Creation and Criticism
ISSN: 2455-9687
(A Quarterly International Peer-reviewed Refereed e-Journal
Devoted to English Language and Literature)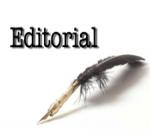 Editorial
Creation and Criticism (A Quarterly International Peer-reviewed Refereed e-Journal Devoted to English Language and Literature) provides a stage to the creative authors and critics for sharing their creative and critical views through poems, plays, fiction, interviews, book reviews, research articles and videos, which will be helpful in making the readers reflect, think and understand the contemporary scenario. Read More.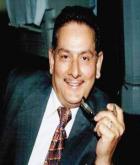 P.C.K. Prem: In Conversation with Sudhir K. Arora
"Indian Writing in English is slowly gaining grounds. For English Literature, it took many centuries to arrive at the present stage of fulfillment though experiments are still on. Movement of literature takes time, particularly when one speaks of English Literature in India, an Indian author must realize. Indian writers are rooted to the soil, and creatively express feelings and intellectual predicaments in Indian idioms, nuances and linguistics niceties with universal and multi-ethnic appeal, I believe" — P.C.K. Prem. Read More.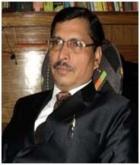 1. Script of Submission and Subversion: A Critique of Girish Karnad's Women - C L Khatri
Girish Karnad maps the development of women in India from prehistoric period to the postmodern age. His women are submissive and subversive. Some of his women are rebel in their own ways while some are ambivalent. The paper attempts to examine whether his archetypes articulate fully and effectively the intended contemporary situations or they are made out through extra textual sources like author's interviews and critics' comments. Read More.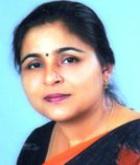 2. 'Showing' versus 'Telling': R.K. Narayan's Verbal and R.K. Laxman's Visual Narratives - Sandhya Saxena
---
3. Myths and Allusions in A.E. Housman's Poetry - Md Jawed Akhtar
---
4. Experimenting with Experiments: Eugene O' Neill's Experiments with Techniques - Ruchi Shinghal
---
5. Toru Dutt: A True Child Psychologist - Kalpna Rajput
---
6. Rabindranath Tagore: A Poet of the Common Man - Nishi Chauhan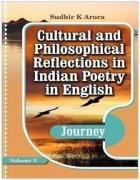 Cultural and Philosophical Reflections in Indian Poetry in English: Journey (Volume V) by Sudhir K. Arora
Dr. Sudhir K. Arora's Cultural and Philosophical Reflections in Indian Poetry in English: Journey V, which is an outcome of his major project on Indian Culture in Indian Poetry in English, is authentic and of abiding significance in the domain of Indian Poetry in English. He has traced the various angles of Indian culture in such a manner as would give insight into spiritual and philosophical reflections of Indian English poets.
Reviewed by Prof. Sushma Sharma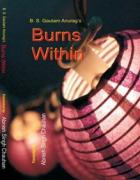 B. S. Gautam Anurag's Burns Within by Abnish Singh Chauhan
The title of the book is perhaps derived from the quote of the artist supreme, Vincent van Gogh: 'A great fire burns within me, but no one stops to warm themselves at it, and passers-by only see a wisp of smoke.' Unlike these words, the book is a place where readers will warm their minds, their hearts and their spirits, the words will curl and wrap themselves around them like the wisp of smoke in the quote.
Reviewed by Marie Shine