Creation and Criticism
a literary e-journal
Visitors
Videos
Featured Interviews
News
Call for Poems.
Anthology on Contemporary Indian English Women's Poetry. Editors: Charu Sheel Singh & Binod Mishra
Creation and Criticism
ISSN: 2455-9687
(A Quarterly International Peer-reviewed Refereed e-Journal
Devoted to English Language and Literature)
Issue 03 : Oct 2016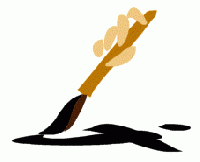 Editorial : Oct 2016
Let me begin with a story. There was a little boy who wanted to learn the art of meditation for controlling emotional noise and experiencing ecstasy. Therefore, he went to Shrii Shrii Anandamurti, known as Baba to his disciples, and insisted for his personal guidance. Baba graciously advised him to do asanas and pranayama at the initial stage and thereafter he may come to learn the lesson. But, the boy was adamant. When Baba found no way, he agreed and advised him to come in the early morning. The little boy reached at the right time, touched his feet reverently and silently sat down before him. Then spoke Baba, "Can you see this object?" "Of course, Baba", the boy answered humbly but confidently. "Ok. Now close your eyes." The boy closed his eyes. He asked again, "Can you see the object now?" The boy was speechless. "No problem," Baba lovingly said, "Go and try to see it." The boy obeyed and did his best. He saw a few blurred sights and reported the same to him; however, Baba was not satisfied. He made another effort. He went to a secluded and peaceful place, fostered concentration and spiritual consciousness through meditation, and in due course realized 'the eyeless sight.'
Though the story has a big canvas, it can be related to the tale of a literary journal, magazine or any other periodical published online or offline. The tale begins with the collection, selection and publication of creative things and thereafter it is sent to its audience. The audience receives, reads and enjoys the things. However, most of the times, it happens that many of them, including its contributors/ authors, go away without dropping a single word or giving the feedback. In such a situation, the apparent silence and unseen presence of audience may seem unexpected and disheartening on the surface level. But, this is not the whole truth; because the audience is not actually silent and unseen as it seems, it is interacting, interpreting, imbibing and responding to the contents and leaving its footprints. That means the sound is there, the response is there, the presence is there with its own glow, and only a person of right perception can see and judge the objects in their perpetual flow.
Creation and Criticism, which began its journey a few months before in April 2016, always harbours pure and positive impulses for its lovely authors, readers, scholars and fellow-travelers. It always feels happy and optimistic to study, explore and manifest the illuminating emotions, thoughts and behaviours of the creative world. It does so in order to know and experience the Experienced and the Perfect as partly revealed through the spiritual consciousness of 'the eyeless sight' leading to wisdom and partly through the conceptual and perceptual communication of 'creation and criticism' developing mutual understanding and the rest is yet to be revealed. Do you also realize all this?
All the best!
Happy reading...
Abnish Singh Chauhan
Managing Editor