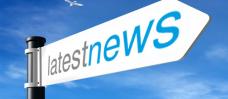 CC also invites latest news (creative writings, honours, accolades, events, book releases, etc.) from the authors for tagging under the tab YOUR NEWS to provide the wider readership for the purpose of dissemination of knowledge across the globe.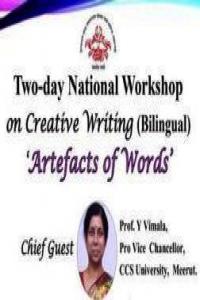 Two-day National Workshop on Creative Writing
Saharanpur: Two-day National Workshop On Creative Writing (bilingual) 'Artefacts Of Words' was organized by the Department of English, ML&JNK Girls College, Saharanpur on August 17 and 18. The objective of the workshop was to boost creativity and innovation through theory and practice and to utilize the lockdown period in a constructive way. The inaugural session started with the presentation of Saraswati Vandana. Principal, Dr. Amita Aggarwal, gave the opening remarks and introduced us with the great achievements of the chief guest, Prof. Y. Vimala, Pro Vice Chancellor, CCS University, Meerut. Read More.
- Anupam Bansal, Oct 20, 2020, Tuesday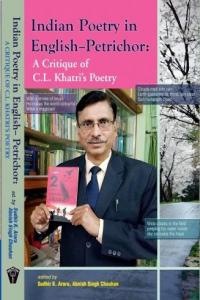 Indian Poetry in English—Petrichor: A Critique of C.L. Khatri's Poetry
The book Indian Poetry in English—Petrichor: A Critique of C.L. Khatri's Poetry contains articles and research papers of the critics who have discovered new idioms, cultural ethos, contemporary reality, socio-political perspectives, ironic undertones, postcolonial concerns, Indian sensibility, philosophical irony, reflections on physics and metaphysics, the satirical vision, representation of Anthoropocene, colours of life, petrichor and many other critical dimensions in Khatri's poetry. This book will surely create an interest in the general readers, students, researchers and teachers, who will be motivated for making further critical discoveries in the poetic world of C. L. Khatri. Read More.
- Shivam Singh, April 20, 2020, Monday