News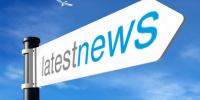 Creation and Criticism (CC) also invites latest news (creative writings, honours, accolades, events, book releases, etc.) from the authors for tagging under the tab YOUR NEWS to provide the wider readership for the purpose of dissemination of knowledge across the globe.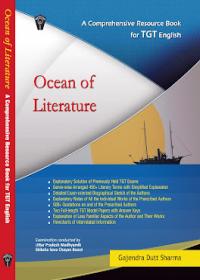 Ocean of Literature Released
The present book primarily focuses on the literature part of the syllabus as prescribed by Uttar Pradesh Madhyamik Shiksha Seva Chayan Board for recruitment exam of TGT-English. Previously held two exam papers of TGT English have been comprehensively explained detailing all the options and giving the peripheral information. Two model papers have also been incorporated for the aspirants to evaluate their understanding. The book particularly deals with approximately four hundred and fifty literary terms, which have been categorised genre-wise rather than arranged all of them alphabetically. Every genre of literature has all the related terms all at one place so that the aspirants develop a thorough understanding of them.... Read More.
- PBD, Oct 10, 2022, Monday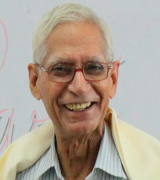 A Tribute to M.R. Khurana
Yesterday evening, I got a terrible news that Mr M.R. Khurana, former Principal - Polytechnic, passed away, due to brain hemorrhage, on May 26, 2022. Mr Khurana was a man of high calibre. He was kind, mild, and calm by nature. He was my mentor and immediate officer (Examination Cell) at University Polytechnic, Teerthanker Mahaveer University, Moradabad, U.P. India. I pay my humble tribute to my Late MENTOR, who whole-heartedly helped me in learning the skills of University Examination and, thus, added values to my work as well as many other spheres of my life.... Read More.
- Abnish, Oct 10, 2022, Monday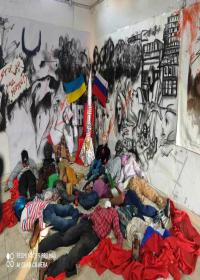 Stop War and Save Humanity
March 02-04, 2022, Moradabad: Dr Narendra Singh, the Associate Professor in the Department of Drawing and Painting with his team has demonstrated the tragic consequences of the power tussle between Ukrain and Russia through the installation art, which is a unique "artistic genre of three-dimensional works." The title of this installation art is "Stop War and Save Humanity" which, as the title indicates, very emphatically gives the message of saving human beings from the dangers of war for which they are not responsible but have become the victims who are being victimized by the victimizers for victory out of the heinous power game. This installation displays a chair with red cover and two flags.... Read More.
- Abnish, March 10, 2022, Thursday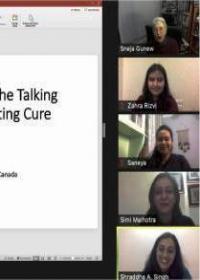 JMI organizes Online Lecture
Nov 29, 2021: The Department of English, Jamia Millia Islamia (JMI) organized the twelfth lecture of the Distinguished Lecture Series, "Multilingual Affect: The Talking Cure Meets the Writing Cure" by Prof. Sneja Gunew, distinguished Professor Emerita of English and Women's and Gender Studies at the University of British Columbia, Canada, on Friday, 26th November 2021, 9:00-10:00 PM IST. Supported by the Scheme for Promotion of Academic and Research Collaboration (SPARC), Ministry of Education, Government of India, the talk was organized as part of the ongoing academic collaboration with the Department of English and American Studies, University of Würzburg, Germany.... Read More.
- PRO, Oct 10, 2021, Sunday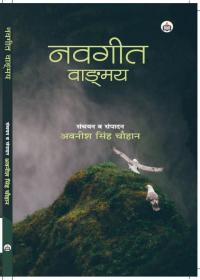 Navgeet Vangmay Released
From time to time, the dedicated editors along with the enlightened navgeet poets (neo-lyricists) have tried their best to expand the global consciousness of navgeet (neo-lyric)— the modern version of geet (lyric) in Hindi language, for the purpose of disseminating knowledge and wisdom to the receptive and perceptive society of the world. One such effort can be seen in the form of this edited book— 'Navgeet Vangmay' (नवगीत वाङ्मय). In this regard, Dr. Vimal considerately remarks— "Due to my constant association with the great masters of the art of editing, I am writing here with authority that the editing technique used in the book— 'Navgeet Vangmay' by Dr Abnish Singh Chauhan, is actually touching the pinnacle. ... Read More.
- Shivam Singh, Oct 10, 2021, Sunday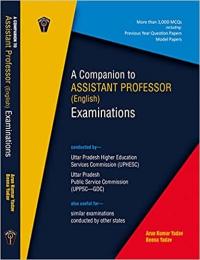 A Companion to Assistant Professor Released
The book contains MCQs on the entire syllabus prescribed by both UPHESC Prayagraj and UP-PSC Prayagraj for the examinations conducted by them to select candidates for the post of Assistant Professor in the subject English for the colleges affiliated to U.P. State Universities. According to the prescribed syllabus, the book is divided into ten units: Literature and Society, British Drama, British Prose and Fiction, British Poetry, Literary Criticism, Literary Theory, American Literature, Indian Literature in English, Linguistics, New Literature in English... Read More.
- PBD, Oct 10, 2021, Sunday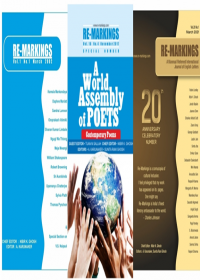 Re-Markings@20th Anniversary Milestone
Beginning in March 2002, Re-Markings has completed twenty eventful years of publication with its March 2021 20th anniversary special number. Published with unfailing regularity, akin to the rhythm of the two equinoxes, in March and September each year, Re-Markings has consistently provided a much-needed healthy forum for scholarly and authoritative views on broad socio-political and cultural issues of human import as evidenced in literature, art, television, cinema and journalism with special emphasis on New Literatures in English including translations and creative excursions like story, poetry, reminiscences, reviews etc.... Read More.
- Nibir K. Ghosh, April 21, 2021, Wednesday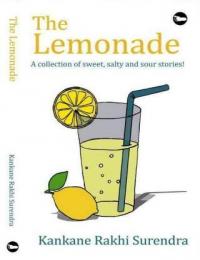 The Lemonade Released
Mumbai, India: Author Kankane Rakhi Surendra's short story collection 'The Lemonade: A collection of sweet, salty, and sour stories' has been released and is now available for readers. The book is available in both - paperback and eBook format. 'The lemonade' is a collection of short stories that are a reminder to embrace life in whatever form it is and look on the bright side of it. All the stories of this book aim to inspire everyone who reads it to find something positive in whatever situations life throws at and make the best lemonade possible. Talking about her latest book, Rakhi says, "I believe just like lemonade, life is a blend of sweet, sour, and salty experiences... Read More.
- Rakhi, April 20, 2021, Tuesday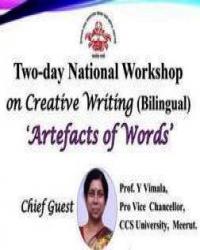 Two-day National Workshop on Creative Writing
Saharanpur: Two-day National Workshop On Creative Writing (bilingual) 'Artefacts Of Words' was organized by the Department of English, ML&JNK Girls College, Saharanpur on August 17 and 18. The objective of the workshop was to boost creativity and innovation through theory and practice and to utilize the lockdown period in a constructive way. The inaugural session started with the presentation of Saraswati Vandana. Principal, Dr. Amita Aggarwal, gave the opening remarks and introduced us with the great achievements of the chief guest, Prof. Y. Vimala, Pro Vice Chancellor, CCS University, Meerut. Read More.
- Anupam Bansal, Oct 20, 2020, Tuesday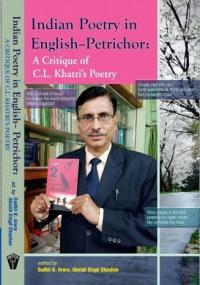 Indian Poetry in English—Petrichor: A Critique of C.L. Khatri's Poetry
The book Indian Poetry in English—Petrichor: A Critique of C.L. Khatri's Poetry contains articles and research papers of the critics who have discovered new idioms, cultural ethos, contemporary reality, socio-political perspectives, ironic undertones, postcolonial concerns, Indian sensibility, philosophical irony, reflections on physics and metaphysics, the satirical vision, representation of Anthoropocene, colours of life, petrichor and many other critical dimensions in Khatri's poetry. This book will surely create an interest in the general readers, students, researchers and teachers, who will be motivated for making further critical discoveries in the poetic world of C. L. Khatri. Read More.
- Shivam Singh, April 20, 2020, Monday