Creation and Criticism
ISSN: 2455-9687
(A Quarterly International Peer-reviewed Refereed e-Journal
Devoted to English Language and Literature)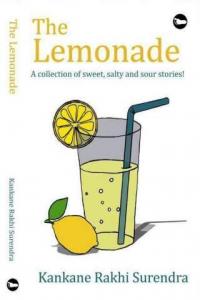 News
---
Rakhi's The Lemonade Released
---
Mumbai, India: Author Kankane Rakhi Surendra's short story collection 'The Lemonade: A collection of sweet, salty, and sour stories' has been released and is now available for readers. The book is available in both - paperback and eBook format.
'The lemonade' is a collection of short stories that are a reminder to embrace life in whatever form it is and look on the bright side of it. All the stories of this book aim to inspire everyone who reads it to find something positive in whatever situations life throws at and make the best lemonade possible.
Talking about her latest book, Rakhi says, "I believe just like lemonade, life is a blend of sweet, sour, and salty experiences. When life throws lemons at us, we must not let the sourness of these lemons spoil our days ahead. It is so important that we take the situation in our control and derive something positive from it. And that is the secret of leading a good life, as all say! 'The Lemonade' is a collection of various stories that depict the same. I am sure readers will be able to relate to themselves in at least one of so many characters of the book."
Known for her simple and conversational writing style, Rakhi's collection of Hindi poems, 'Tumhari Meri Baatein' was published in January 2018.
The Lemonade (ISBN-10: 819492295X / ISBN-13: 978-8194922957) has been published by Bigfoot Publications on Amazon, Kindle, PlayBook, and Kobo platforms.
For further communication, the readers may contact the author at <kankanerakhisurendra@gmail.com>
---