Creation and Criticism
ISSN: 2455-9687
(A Quarterly International Peer-reviewed Refereed e-Journal
Devoted to English Language and Literature)

Editorial
Getting up is not awakening. Many people are getting up on regular basis, but they are not awakened. Getting up is also not the state of awakening; being awaken is only the state of awakening. Only the awakened person can understand his duties, know the needs of the society, choose and determine the path of his desires, and by moving forward on the same path he can achieve success, joy and bliss. Read More.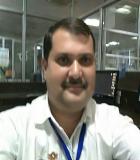 Guilt And Alienation: A Reading of Arun Joshi's The Foreigner – Abnish Singh Chauhan
---
Arun Joshi's The Foreigner, as the title suggests, reveals the sense of guilt and alienation, not only of Sindi Oberoi but of many other characters who are foreigners to their own selves and the society as well. The characters search for wrong things which ultimately result in the sense of alienation. The moment they have knowledge and understanding that they have committed mistakes, the sense of guilt overpowers them. Sindi condemns his own behavior for his lust and greed. The inner patterns of Sindi's mind reveal the fact that he hears the voice of his soul. His alienation from the society and, sometimes, his own self reflects the cynical approach of a sane man. Read More.