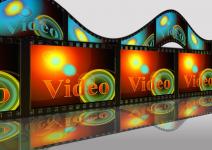 CC also invites the videos (creative/ critical) from the authors for tagging under the tab YOUR VIDEO to provide the wider readership for the purpose of dissemination of knowledge across the globe.
Sudhir K Arora's Analysis of C.L. Khatri's Two-Minute Silence
---
The Department of English, Maharaja Harishchandra P.G. College, Moradabad, U.P., India organized a discourse on C.L. Khatri's poem 'Two-Minute Silence' on Saturday, 20.12.2014. In this video, Sudhir K. Arora is presenting his views on this poem:
---
Author Satish Kumar with Abnish Singh Chauhan
---
Prof. Satish Kumar, a prolific writer of his age, has written a number of books including Survey of Indian English Poetry, Survey of Indian English Novel, Survey of Indian English Novel and Survey of Indian English Prose. His Survey of Indian English Novel was appreciated highly by Mulk Raj Anand. Watch these videos to know what he thinks of Indian Saint Poetry in English:
---
Poet S A Hamid with Sudhir K Arora
---
From Desire to Desire, Ultimately via Desire to do Karma

Prof. S. A. Hamid works as Professor of English at the Almora Campus of Kumaun University in Uttarkhand, India. The poem 'Desire, Ultimately' is from his poetry collection The Ontology of Desire, which includes new and some selected poems from his earlier poetry collections, namely— Autumn Rainbow, No Man's Land and Desire, Ultimately. Prof. Hamid, being a poet of desire and intuition, shares his views on the role of desire in his poetry.
---
Poet R C Shukla with Sudhir K Arora
---
Dr. R.C. Shukla is a very significant poet in Indian Poetry in English. He is in conversation with Sudhir K. Arora. He is frank and quite convincing in his views about Indian Poetry in English. He is not hopeful about the future of poetry in India. Why? ....to know more about him, watch this video:
---
Critic Satish Kumar with Sudhir K Arora: Part ONE and TWO
---
Prof. Satish Kumar, a prolific writer of his age, has written a number of books including Survey of Indian English Poetry, Survey of Indian English Novel, Survey of Indian English Novel and Survey of Indian English Prose. His Survey of Indian English Novel was appreciated highly by Mulk Raj Anand. Watch these videos to know what he thinks of Indian Writing in English:
---