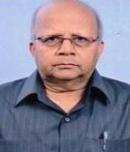 Satish Kumar

Dr Satish Kumar, who retired from Uttar Pradesh Higher Education Services Commission (Class I), worked as Professor and Head in three Government Colleges as well as the Principal of five Government Colleges of Uttar Pradesh. He has authored a number of books including Edgar Allen Poe: Style and Structure of His Short Stories, Literary Explorations, and his four volumes on Indian Writing in English, namely, A Survey of Indian English Prose, A Survey of Indian English Poetry, A Survey of Indian English Drama and A Survey of Indian English Novel. He had also been the former Dean, Faculty of Arts, MJP Rohilkhand University, Bareilly, U.P. He can be contacted at drsatishkumar08@gmail.com.
DOJ: March 10, 2017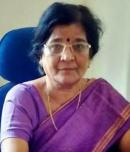 Madhu Bala Saxena

Dr Madhu Bala Saxena worked as Professor and Head of English Department of IFTM University, Moradabad and Associate Professor and Head of English Department of M.H.P.G. College, Moradabad, U.P. She is M.A. in Sanskrit and English and her doctoral degree in English is on Treatment of Human Relations in the Novels of Somerset Maugham. She has been writing research papers and book reviews for various journals and magazines and guiding research scholars of English Literature for the last thirty five years. Her main interest lies in Indian Literature in English, particularly in Indian English Fiction. She can be contacted at madhumh53@gmail.com.
DOJ: March 10, 2017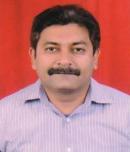 Sudhir K. Arora
Dr Sudhir K. Arora (1968) teaches English at Maharaja Harishchandra P.G. College, Moradabad, affiliated to M.J.P. Rohilkhand University, Bareilly. He registered his presence as a poet with A Thirsty Cloud Cries in 2006. His poems, reviews and articles appear in journals across the globe, including Indian Literature and World Literature Today. He has authored a number of books including Aravind Adiga's The White Tiger A Freakish Booker, Aravind Adiga's The White Tiger: A Study, A Study of Kamala Markandaya's Women, Multicultural Consciousness in the Novels of Kamala Markandaya, The Poetic Corpus of Stephen Gil: An Evaluation and Niranjan Mohanty: The Man and His Poetry. The voluminous critical work, Cultural and Philosophical Reflections in Indian Poetry in English in five volumes (Footprints, Pathfinders, Signatures, Milestones and Journey), is his magnum opus. He resides at B-72, Deendayal Nagar, Phase-2, Near Sai Temple, Moradabad-244001 (UP) India and can be contacted at drsudhirkarora@gmail.com.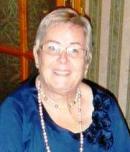 Marie Shine
Marie Shine (1950) is a poet of Listowel, the literary capital of Ireland. She started her journey as a poet in 1965 with her first poem 'Galway -v- Kerry' published in a national newspaper The Evening Herald. After that she wrote a number of poems appeared in various magazines and newspapers across the globe, but her first collection of poetry My Potpourri of Poetry could come out very late in 2011. Moreover, some of her poems have been anthologized in a book produced by The Just Write Group of Listowel called Hearth Song and also in The Ballydonoghue Journal among others. She has also been the editor of A String of Words, a collection of poems of five poets. Her poetic talent was recognized in June 2005 when she came 2nd in The Dunlavin Arts Festival of Poetry and in July 2007 when she got 2nd position with her English poems in 'The Irish Christian Fellowship Association'. She resides at 32, Ballygologue Park, Listowel, County Kerry, Ireland- V31 EC84 and can be contacted at mariejshine@gmail.com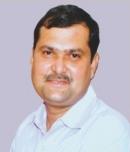 Abnish Singh Chauhan
Dr Abnish Singh Chauhan (1979) is a bilingual poet, critic, translator and editor (Hindi and English). His significant books include Swami Vivekananda: Select Speeches, Speeches of Swami Vivekananda and Subhash Chandra Bose: A Comparative Study, King Lear : A Critical Study, Functional Skills in Language and Literature, Functional English, Writing Skills and The Fictional World of Arun Joshi: Paradigm Shift in Values. His deep interest in translation prompted him to translate thirty poems of B S Gautam Anurag under the title Burns Within from Hindi into English and some poems of Paddy Martin from English into Hindi. He had been invited as Speaker to Ahmedabad International Literature Festival 2016. Besides Harivansh Rai Bachchan Yuva Geetkar Samman (2013) for his Hindi poetry collection Tukada Kagaz Ka from Uttar Pradesh Hindi Sansthan, Lucknow, U.P., he is the recipient of Pratham Kavita Samman (2011) from Kavita Kosh (www.kavitakosh.org), Book of the Year Award (2012) from the Think Club, Michigan, USA, Srajnatmak Sahitya Puraskar (2013) from Rajasthan Patrika, Jaipur, Rajasthan, Navankur Puraskar (2014) from Abhivyakti Vishwam, Sharjah, UAE, etc. He also edits International Journal of Higher Education and Research and a Hindi magazine Poorvabhas. He resides at F-338, Prem Nagar, Linepar, Majhola, Moradabad-244001 (UP) India and can be contacted at abnishsinghchauhan@gmail.com.