Creation and Criticism
ISSN: 2455-9687
(A Quarterly International Peer-reviewed Refereed e-Journal
Devoted to English Language and Literature)

Editorial
Creation and Criticism, which began its journey a few months before in April 2016, always harbours pure and positive impulses for its lovely authors, readers, scholars and fellow-travelers. It always feels happy and optimistic to study, explore and manifest the illuminating emotions, thoughts and behaviours of the creative world. It does so in order to know and experience the Experienced and the Perfect as partly revealed through the spiritual consciousness of 'the eyeless sight' leading to wisdom and partly through the conceptual and perceptual communication of 'creation and criticism' developing mutual understanding and the rest is yet to be revealed. Do you also realize all this? Read More.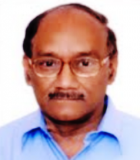 R K Singh: In Conversation with Abnish Singh Chauhan
"... portray the picture, or create the image of what obtains, and leave the rest to the readers' imagination, or decision, if you like. No advice, no judgment. New technologies have thrown up new issues, new norms, new values. The important thing now is to communicate, to interact, to talk about whatever issues or values bother you as an individual. You can't live by your prejudices or traditional ideas alone, if you hope to be relevant. The new age demands new language, new expression, new metaphors."— R K Singh. Read More.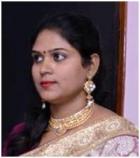 1. Poetic Techniques of Indian Saint Poets in English: Fusion of Philosophical and Aesthetic Appeal - Richa Sharma
Indian Saint Poets in English have employed the poetic techniques, which have created a fusion of philosophical and aesthetic touches. Swami Vivekananda, Swami Ram Tirtha and Sri Paramahansa Yogananda have done the miracles and made the reader visualise the philosophical concept of God, Self and Nature with the help of picturesque images, lively figures and well packed phraseology. Read More.
---
2. DeLillo's Falling Man: Harrowing Transcription of 9/11 Corollary - Durga Patva
---