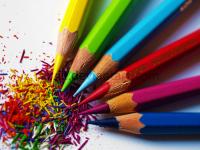 Creation and Criticism (CC), which is a quarterly international peer-reviewed refereed English e-journal, aims at providing an opportunity to the researchers and scholars for sharing their creative and critical views through poems, plays, fiction, interviews, book reviews and research articles.
With its open access policy, CC offers an easy access to the e-contents for the reader who can enjoy reading while sitting in any corner of the world. If the reader wants to get the print out, he is free to give the print command, select portrait layout, colour, letter papersize, default margins and the option of headers and footers with background graphics.
CC also provides the facility to easily download the PDF file of any article/material published in its web portal. For this purpose, the contributor, researcher or reader is required to give command on his computer: Ctrl+P, a shortcut key most often used to print a document or page. Then a preview window would pop up. Now click on destination and select SAVE AS PDF. Before saving the PDF also check other settings (select paper size- A4; select options- Header and Footers and Background Graphics). Now click on SAVE button and get the material easily downloaded to your computer and view it offline at a suitable time.
CC provides a forum to the scholars and researchers for their creative / critical views and opinions. Hence, the views and opinions expressed in their creation / criticism will be of the respective authors, not of CC and its team.
As a part of its policy for providing knowledge free of cost, it requires "NO FEE" either in the name of article processing charge or article publishing fee.
CC is quite friendly to researchers and scholars. It is committed to create the research environment and, hence, invites original and authentic creative / critical matter from them. The received research papers, after screening for plagiarism, are sent to the referees for their opinions regarding their suitability for publication. Regarding approval or rejection of the submission, the authors are communicated with the decision of the referees within five days of the respective deadline of the submission.
CC with its editors has the copyright to get the submitted work published either in print or online. It can also be reproduced in an edited book form and the authors will be informed about the publication of the contents. One Author's Copy will be provided free of cost.