Creation and Criticism
a literary e-journal
Visitors
Videos
Featured Interviews
News
Call for Poems.
Anthology on Contemporary Indian English Women's Poetry. Editors: Charu Sheel Singh & Binod Mishra
Monday, 4. April 2016 - 01:47 Uhr
---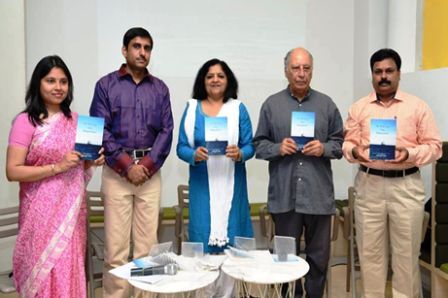 It gives us immense pleasure to announce the release of No Waiting like Departure (Authorspress, New Delhi) authored by Debasish Lahiri. The occasion was graced by eminent poet and fiction writer Shri Keki N Daruwalla and eminent poet, critic and academician Sukrita Paul Kumar with the flowing nature of Pradipta Mukherjee an associate at IIAS Shimla, Himanchal Pradesh, India.
- Sudarshan Kcherry, March 25, 2016
---
Tags:
No Waiting Like Departure
Debasish Lahiri
Authorspress
News
985 Views