---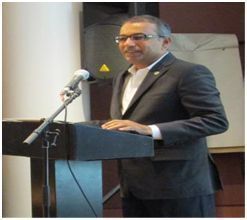 South Korea, June 29, 2016: Heavenly Culture World Peace Restoration of Light (HWPL), headquartered in South Korea, sponsored the evening of the 25th of June 2016 at Ottawa City Hall, where Stephen Gill's book of love sonnets, The Singer of Life, was released by Mr Chandra Arya, Hon'ble Chief Guest of the ceremony. The Hon'ble Guest pointed out the contributions of Canada to world peace and appreciated the works of Stephen Gill as a writer.
"I am thankful to Mr Chandra Arya, Hon'ble Member of Canadian Parliament for releasing my book The Singer of Life, my love sonnets... My book of sonnets, The Singer of Life, is the outcome of the same love— the outcome of peace." - Stephen Gill.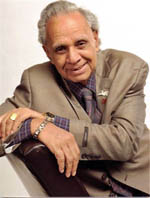 Poet Laureate of Ansted University and an Adjunct Professor of European-American University, Stephen Gill is an expressive voice of Canada, India and Pakistan. He believes strongly in a democratically elected world government and peace through peaceful means. Global peace and social concerns are the main areas of his interest.
---
5114 Views