Creation and Criticism
a literary e-journal
Visitors
Videos
Featured Interviews
News
Call for Poems.
Anthology on Contemporary Indian English Women's Poetry. Editors: Charu Sheel Singh & Binod Mishra
Friday, 6. January 2017 - 15:02 Uhr
---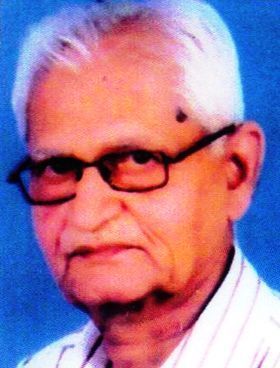 I. K. Sharma (1932) is the first Indian English poet of Rajasthan. His first collection of poems The Shifting Sand-dunes (1976) earned praise from critics, and a couple of its poems were included in Voices of Emergency (1983) edited by John Oliver Perry. He is the first translator of contemporary Rajasthani poetry. His poetry collections include The Shifting Sand-dunes (1976), The Native Embers (1986), Dharamsala and Other Poems (1993), Camel, Cockroach, and Captains (1998), My Lady, Broom and Other Poems (2004), End to End (2008), and Collected Poems (2010) and Nirantaram (2016). He was invited to attend All India Poets Meet, Asian Poets Meet, World Congress of Poets in India, Thailand, and USA. He can be contacted at iks0132@yahoo.co.in.
Contents:
---
Tags:
I. K. Sharma
Poet
Poetry
67 Views