---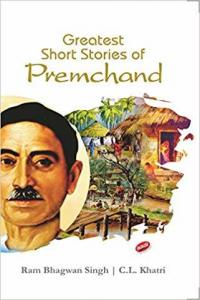 It's a matter of joy that a new collection of translated short stories of Premchand by C L Khatri and Ram Bhagwan Singh is out now. The book blurb reads thus:
"Good wine needs no bush, Munshi Premchand's stories like "Namak Ka Daroga", "Kafan", "Bade Ghar Ki Beti"etc. symbolize the age and leave behind the after image for all times to come. Social realism touches the soul and simplicity of craft draws a permanent imprint. Their English translation will reach far off territories and endear them to new readers at home and abroad. This translation is Hindi literature's ambassador to unknown regions and a balm to suffering humanity. These are stories ever fresh, ever green, healthy, organic produce tasteful and nourishing. In simple English these stories from Premchand will surely delight and dignify you."
With this book, the translators have tried to move a step further with their ambition of connecting English readers to Hindi literature. Hope this book will receive a lot of response from the readers.
(Ram Bhagwan Singh and C.L. Khatri. Greatest Short Stories of Premchand. Aadi Publications, 2019. Rs. 195/- ISBN-10: 9387799204)
---
2549 Views