Creation and Criticism
a literary e-journal
Visitors
Monday, 9. January 2017 - 14:50 Uhr
---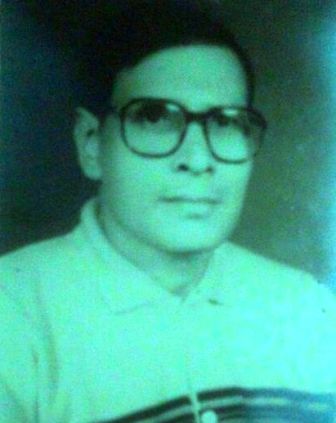 Premananda Panda (1950-2015), an Indian author of Odia and English with a poetry collection in Odia— Sidi (meaning ladder, 2001) and a collection of English short stories— Across the Blue Horizons (ed. 2008); and editor of Replica (a popular magazine of English language and literature, started in 1997) breathed his last on 30th May 2015 due to severe heart attack at Sun Hospital, Cuttack, Odisha. A man of benign nature and helping attitude Mr Panda was born on 17th Feb 1950 at Parahat, a village in the District of Jagatsinghpur, Odisha. Late Baikuntha Panda was his father and Late Keluni Devi was his mother. He left two daughters— Mrs Prajna Panda and Mrs Priti Panda and one son— Malaya Manas Panda along with his courteous wife— Manjuprava Mishra. He did his M.A. in English in 1972 from Ravenshaw College, Cuttack. He started his career as a Lecturer in English at S.V.M College, Jagatsinghpur in 1976. After that he joined Salepur College as HOD- English in 1991, Kendrapada College as Reader in English in 2003 and Kishore Nagar College (Cuttack) as Principal in 2008 and worked there till his retirement in 2010. He was felicitated as a poet in World Poetry Day Celebration in Gangtok, capital of Sikkim State, India from Government of Sikkim in the year of 2006. Besides 'Radha Krishnan Gold Medal Award' (given posthumously) on the occasion of Teachers Day dated 5th September 2016 from Global Economic Progress & Research Association, Chennai, Tamilnadu, he was also conferred with 'Sahakar Award'(Cuttack, 1999), 'Kalinga Sahitya Academy Samman'(Salepur, 2001), 'Kendrapada Sahitya Sansad Samman'(Kendrapada, 2002), 'Jagatsinghpur Sahitya Sansad Samman'(Jagatsinghpur, 2005), 'Loving Sisters Award' (Jagatsinghpur, 2002), 'Guru Gaurav Samman' (Cuttak, 2007), etc. from different literary and socio-cultural organizations of Indian territory. After retirement, he was preparing a poetry collection in English— a big dream of his life, which may come true in near future. 
Contents:
---
Tags:
Premananda Panda
Poetry
Author
Abnish Singh Chauhan
Tribute
277 Views
Friday, 15. July 2016 - 10:34 Uhr
---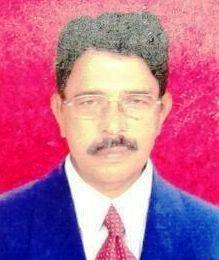 Sankarsan Parida (1953-2016), an Indian poet in English with six poetry collections, namely, The Golden Bird (1990), Segregation (1996), The Next Valley Beyond the Stars (2002), Behind the Tapestry (2008), The Estranged Periphery (2012) and An Elegy and Other Poems (2015) breathed his last on 16 May 2016 due to severe brain injury. Parida was born on 25 September 1953 at Sandhapalli, a village in the District of Kendrapara, Odisha. Late Kanduri Charan Parida was his father and Supari Parida was his mother. He postgraduated from Ravenshaw College, Cuttack. He left two sons—Mr Bishwa Bhushan Parida and Mr Shanti Bhushan Parida and two daughters—Monalisa Parida and Lipsa Parida. He dedicated his last poetry collection An Elegy and Other Poems to his wife Late Pravabhati. He taught English in various Degree Colleges of the State for more than thirty five years. He received "Replica" Anniversary 2002 Award in Indo-English Poetry, Kendrapara Sahitya Sansad Award in 2005 for translation, "Sahayogi", Cuttack Award for contribution to Odia and English Literature in 2008 and International Michael Madhusudan Academy, Kolkatta Award in 2008. After retirement, he was preparing an anthology of Orissan poets in English. It was to be published from Prakash Book Depot, Bareilly. But, Death took him away before the completion of the project. 
Contents:
---
Tags:
Sankarsan Parida
Tribute
Poet
606 Views
Friday, 15. July 2016 - 10:29 Uhr
---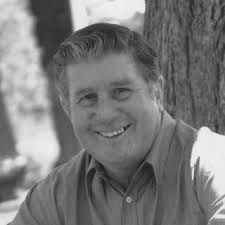 Poet of love, nature and spirituality, Paddy (Patrick) Martin (1947-2011) always believed in vigorous life and its vibrant journey on earth. He knew it well that death was not an obstacle to the eternal flow of soul. Death is only a stage of the endless journey of soul in the universe. Therefore, he always meditated on one thing in his life— 'Arise, awake and stop not till the goal is reached' (Swami Vivekananda). 
Paddy was born in Orange, a small country town in Western New South Wales of Australia in 1947. When he was three years of age, his mother died making his father shocked and drunken. After thirteen years of his mother's death, his father also died leaving him homeless and dejected. At age sixteen Paddy moved to the large city of Sydney and due to family circumstances found himself living on the streets bringing about a lifelong passion for social justice, freedom and fraternity. In Sydney, he was got married with Mary (Martin). Meanwhile, he left Sydney for Delhi (India) and stayed here for about six years. His stay in India made a big impact on his personality as he absorbed the healthy values of Indian culture and spirituality, particularly the teachings and preachings of Mahatma Buddha— much of his poetry reflect this period of his life. After that he went back to Sydney to fulfill his duties and responsibilities to his family and nation.
Paddy Martin began writing poetry as a child and was first published in the local newspaper when he was eleven. His poetry has been acclaimed worldwide, especially his Ancient Poet Series and the Conversation Series. His poems are also collected in 'A String of Words' (compiled by Marie Shine and published by Prakash Book Depot, Bareilly, U.P., India in 2010), which was released at Poetry Venue in Sydney in the presence of more than 75 poets and intellectuals of the city.
Having a passion for painting and editing, he was running an online magazine for creative artists and literary readers. He was also the role model for many young poets and writers (including me) of the world. At the age of sixty four he got the severe stroke of paralysis, admitted to the hospital, went into coma, recovered after a few months of treatment, again suffered with the stroke and died on Feb 04, 2011 in Sydney. On his death more than three hundred poets and writers wrote poems and made positive remarks in his memory on internet— a magnificent message of his reputation and acceptability as a giant poet and good human being among the scholars of the world.
Contents:
---
Tags:
Poet
Tribute
Paddy Martin
578 Views