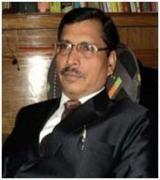 The Making of A Creative Artist
---
"Read Aloud and Enjoy Poetry" — C L Khatri
---
C L Khatri: In Conversation with Abnish Singh Chauhan
---
Let's be Jawans of Kargil
Arise, Awake, Ascend
and fight to the end. (Kargil 22)
These poetic lines of Chhote Lal Khatri, also known as C.L. Khatri, remind us of Kargil war, which was fought between India and Pakistan during May and July 1999 in the Kargil district of Kashmir. The poet makes a call for his countrymen, like Mark Antony in his funeral speech— "Friends, Romans, countrymen, lend me your ears", to work together for the common goal. He again exhorts them, like Swami Vivekananda, who once said— "Arise, awake, and stop not till the goal is reached", to arise, awake and ascend even the most difficult and dangerous paths of mountains in the life-journey for all-round development of human beings, particularly the citizens of India. His positive feelings and emotions, undiluted love and pure respect for each and every one of the society are praiseworthy in the face of economic globalization and cultural hegemony.
C.L. Khatri, editor of Cyber Literature and of several anthologies of criticism, is an emerging voice in Indian English poetry. Being a bilingual poet writing in English and Hindi, he is an unbeaten entrepreneur of words, writing with a purpose— to lament the "loss of centre that used to hold and discipline us" and concomitantly stretches his helping hands and good wishes to the people of his society through his collections of poetry— Kargil (2000), Ripples in the Lake (2006), Goolar Ka Phool (Hindi: 2011), Two-Minute Silence (2014) and For You to Decide (2016) along with his translation works— Devakinandan Khatri's Chandrakanta (2018) and Greatest Short Stories of Premchand (2019). He was awarded Michael Madhusudan Acadmay Award for his poetry collection Kargil in 2002. Currently he is a University Professor in the Department of English, T.P.S. College, Patna, Bihar, India. He can be contacted at drclkhatri@rediffmail.com.
---
Abnish Singh Chauhan: Dear Sir, thank you for this interview. This is not for the first time I am going to interact with you. I remember I first formally talked with you some years ago when you sent me your poetry book in Hindi (Goolar ke Phool). After that I have been in regular contact and communication with you. I am highly grateful to you for all that I learned from you during this period.
Chhote Lal Khatri: It's my pleasure.
ASC: Dear Sir, you are blessed with an amazing family, friends and work colleagues. How do you make your life special with them and how do they help you in celebrating your passion and profession?
CLK: Really, I feel cushioned in the cozy comfort of their company. But they are my first readers and critics as well who do not mind feeding me with their fair and frank opinion about my work. In one of my editorials I made this confession that I have received more than what I deserve from my literary friends, colleagues, readers and reviewers. If I go back in time I remember how Prof I H Rizvi encouraged me get my poems published; and he published my first poem "Rags-Picker" in Canopy. Prof. R K Singh went through the manuscript of my first poetry collection and advised me to publish it without a Foreword. He has always been a motivating force in my literary journey. Sudhir K Arora has played a significant role in celebrating my passion for creation and criticism. He is my best critic so far and workaholic in nature and a vociferous reader. Dr Rajendraprasad Y Shinde, Dr Binod Mishra, Dr Shalin, Dr Gagan B Purohit, and of course you, Abnish have played commendable role in shaping my literary career and have shown true appreciation for my works.
I am indebted to God for the support of my family; I am in fact a reflection of my extended family, my village folk and my surrounding in the work place, the social, cultural values I inherited. They are there in the pages of poetry.
ASC: Renowned intellectual A.P.J. Abdul Kalam once said, "Teaching is a very noble profession that shapes the character, caliber, and future of an individual. If the people remember me as a good teacher, that will be the biggest honour for me." How do you find it in your journey as a Professor of English at Patna, also known as Patliputra, an ancient city on the bank of the Ganges in Bihar?
CLK: Abnish, I am a teacher by choice and not by chance. I made this prediction when I was a student of B.A. (Hons) and never appeared for any other examination for job. I have maintained a deep engagement with my students even at personal level; and I enjoy a good rapport with them.
Patna, a city on the bank of the Ganges, is one of oldest inhabited places in the world. It has been associated with Buddhism and Jainism and was known by different names in different ages like Kusumpur, Azimabad, Patligram and Patliputra. You can have a peep into its journey in my poem "Paean to Patliputra": "I desperately look for/ Patal of Patligram/ Kushum of Kushumpur/ in the jaundiced jungle of concrete/ a horde of love birds pecking in the eyes of the sun/ writing a new discipline of development and decay."
ASC: You have contributively spent a lot of time in teaching profession. What changes do you find in teaching-learning environment, particularly in material education and moral empowerment, at this time?
CLK: Very relevant question. You know earlier teaching-learning process was class, book and teacher centered. Teachers were virtually sacrosanct; their words were taken in without a pinch of salt. Now, teachers are more facilitators and just one of the sources of knowledge and information. The whole lot of online teaching materials through Google, online classes— SWAYAM, SWAYAM Prabha, YouTube channels etc. are easily accessible to students. So their dependence on teachers have gone down and at the same time it has posed greater challenge to the teachers to perform in the class-room or perish as the students are no more innocent, ignorant captive listeners.
We are not in the age of moral empowerment, rather moral degradation and hankering for material education. This issue has figured in my poems also. For example read my poem 'Deluge of Development': "God save the country/ from deluge of development/ epidemic of synthetic microbes./ Summon the Noah." So the liberal education and our age old value system have lost their sheen.
ASC: How do you turn to poetry, mainly in English? Can you say a bit about your poetic journey and other contributions in the field of literature?
CLK: You know, there is a poet in everyone. I have seen illiterate village folk singing songs, composing songs and improvising upon the old ones in extempore. I launched Cyber Literature (A Biannual Journal of English Studies) in 1997. The editing process of the journal brought me in contact with many poetry journals and the practicing poets of the day. I learnt the trends of contemporary poetry in India and abroad. Having got the exposure and opportunity I tried my hand at writing poetry in English. My first poem was published in Canopy and then I continued writing poems and sending them to different journals in India and abroad. I was taught by R K Singh not to be deterred by rejection. Many of my poems got rejected and many more accepted and published in India and abroad. My first poetry collection Kargil was published in 2001 and it received very encouraging critical responses. Since then I never looked back; but I am never in a hurry for publication of Poetry book. My second book of poems Ripples in the Lake was published in 2006 and the third one Two-Minute Silence in 2014 and For You to Decide in 2016. Besides poetry, I have been actively engaged in editing of anthologies, journal, writing critical work and translation. I have also translated Chandrakanta and The Greatest Short Stories of Premchand in collaboration with Prof Ram Bhagwan Singh.
ASC: As you mentioned just now, your four collections of poetry in English have been published (and also widely accepted)— 'Kargil', 'Ripples in the Lake', 'Two-Minute Silence' and 'For You to Decide'. I think they all have one thing in common: they are in a series to tell about the rippling sound and the golden silence required in contemplation and making decision for creating a healthy and happy environment around us. But, this is not the complete truth?
CLK: Yes, I have four collections of poems in English. Kargil was the first one. Rippling sound and golden silence are always there; they are the two sides of a single coin, indispensable for each other. But there are things in between them, around them and even beyond them as it is said in Jyana Yoga "neti, neti" (not this, not that).They come into your life in their own way and mind it they are neither rippling nor golden in themselves. Your response/ reaction to them makes them look like so.
ASC: In all your poetic works, the critics appreciated 'Two-Minute Silence' the most. How does the collection uplift the readers (also critics) through its call on virtues?
CLK: Yes, it got greater critical attention. Thanks to critics and scholars like you. Your question is related to readers and they can better answer it. However, as a reader I can say that some values in life are common universally and they are able to engage the readers. Similarly, some ironic punches particularly at the end were appreciated by all for example the last couplet in "Two-Minute Silence":"Someone whispered in my ear/ Can't we do with one minute…?" The emotional quotient in the elegiac poem "Homage to Maa" is rated as the most moving. Evocative images made their mark on the readers. Read the last couplet in "The Falgu": "If you lie on her bed at the dead of night/You will hear her wailing like a female crocodile." The book is suffused with such sunny stuff that makes it a good read. But equally effective is my fourth poetry collection "For You to Decide". Give it a chance and you will admit the fact.
ASC: Is the title poem— 'Two-Minute Silence' sequel to 'Do Minute Ka Maun' by Kedarnath Singh? If yes, why? If not, why?
CLK: No, Not at all. When I wrote it, I was not aware of this poem by Prof Kedarnath Singh, though I had read some of his poems. Even a cursory reading of the two poems suggests that they are fundamentally different in idiom, content and expression. Whatever similarity is there is because the societal concerns/existential concerns are common feeders for poets and a poet responds in his own way. There is always a scope for comparative study that you have done. However, for me it is an honour if one relates me to Kedarnath Singh, one of the greatest poets of his time.
ASC: How do you put your thoughts into words to write poems to raise the voice for human welfare regardless of the modern indifference, cynicism and negative thinking?
CLK: Thoughts take care of the language and words come forth gushing or at times making me wriggle for them. My language is simple, unambiguous because my life has been very simple, down to earth. Many of my images have come from the fields, trees, canals, rivers or workers toiling in sun and rain in my village.
ASC: How do you create the nationalistic narrative in your poetic corpus in the face of 'Hindi-Hindutva-Hindustan?
CLK: "Not I, not I, but the wind that blows through me" creates nationalistic narrative in my poetry. For me nationalism/patriotism is not related to narrative against a country but it should reflect in our everyday life and work. Read my poem "Kargils" where Kargil stands for a challenge in life. Hindutva is a highly misinterpreted term today. My Hindutva is of Vivekananda on whom I did my Ph.D. and wrote a book as well. I am too old to fall into political gimmicks.
As for Hindi, it is my mother tongue. I have a poetry collection in Hindi "Goolar Ke Phool" and have been writing feature articles in Hindi newspapers. I have been serving Hindi by translating Hindi classics into English. I have translated Devakinandan Khatri's Chandrakanta, Greatest Short Stories of Premchand and currently working on the translation of Phanishwar Nath Renu's Maila Anchal in collaboration with Prof Ram Bhagwan Singh who by all means happens to be my sarathi, a charioteer of my literary chariot.
ASC: It is observed that many modern Indian poets directly compose or comment on the anomalies of today's world. Being an acknowledged critic and voluminous writer, how do you deal with this type of writing in your creation and criticism?
CLK: Yes, it is true. Partly because it is easy to do so and convey your feeling. But such poetry does not call for second reading or critical enterprise. It tends to be prosaic. I avoid taking up such poetry for critical analysis.
Print poetry looks better and reads healthier if it is dressed in figurative attire. The beauty of poetry lies in reveal and conceal. It should reveal the immediacy of thought/feelings in the very first reading to relate itself with the reader but holds back enough for successive readings or be amenable to multiple readings. I usually try to do so in my poetry except when there is immediate outburst or a tale to tell. But there also it intends to covey a distinct thought and emotion in synthesis or takes the reader to a different realm.
However, in stage poetry directness and simplicity are preferred and such direct, simple and catchy expressions have the propensity to become colloquial expressions.
ASC: You also serve on the editorial panel of 'Cyber Literature', a bi-annual journal of English studies. What type of experiences do you have from these pursuits? How, if at all, do they shape your writings?
CLK: It has proved to be my practical teacher where I got exposed to different sorts of writing, literature of different genres, ages and countries. And above all I came to know contemporary trends in poetry. I learnt through trial and error, imbibing the best and leaving behind the worst or the poor stuff in the literature of the day. It also gave me an opportunity to correspond with writers like M K Naik, Mulk Raj Anand, C D Narasimhaiah, I K Sharma, O P Bhatnagar, R K Singh, British poet Michael Paul Hoogan and many others. Reading of their works and personal interaction with them coupled with my own lived experiences of my time, milieu and place helped shape my point of view and writing style.
ASC: What should India's majority— the young do to become effective reader of poetry and other forms of literature?
CLK: First and foremost, they must understand the value of literature and language in life. It is not just meant for a student of literature but for everyone. You must realize that literature not only gives you a humane perspective to life, rational world view and effective soft skill but also makes you employable and a good human being. Read aloud and enjoy poetry.
ASC: How would you like to articulate a vision for the future that embraces the aspirations of poetry lovers, critics and general public?
CLK: I am hopeful of the bright future of literature including poetry and art because herein lies the future of human race. The taste and mood of an age will inevitably be reflected in its literature and art. Matthew Arnold's view on poetry still holds good. But at the same time it is the august responsibility of creative writers and artists to create the right taste and give a direction to the age. Devakinandan Khatri, Premchand and Phanishwarnath Renu were not swayed by the popular demand but created the taste for their own respective fiction in their respective ages. Such writers are our beckon light.
ASC: May you please comment on the Noble Prizes for Literature in 2018 and 2019?
CLK: Polish author Olga Tokarczuk has been awarded the 2018 Nobel Prize in Literature "for a narrative imagination that with encyclopaedic passion represents the crossing of boundaries as a form of life." She has been able to demonstrate Gabriel Gracia Marquez type capacity to project effectively bipolar tension between opposites like male vs. female, nature vs. culture, home vs diaspora in a wide canvas that often puzzles readers. The Award has served a noble purpose of getting into Polish literature and novel as a genre of border crossing.
The Nobel Prize for 2019 has been awarded to Peter Handke "for an influential work that with linguistic ingenuity has explored the periphery and the specificity of human experience." The two successive Noble Prizes for non-English novels show the gaining popularity of translation and the waning influence of English works. However, Margaret Atwood and Salman Rushdie will remain strong contenders for the coveted prize.
---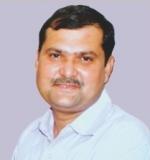 The Interviewer:
Dr Abnish Singh Chauhan (1979), the editor of two online journals– Creation and Criticism and IJHER and a Hindi magazine– Poorvabhas, is presently serving as a Professor and Principal, BIU College of Humanities & Journalism, Bareilly International University, Bareilly. He has authored a number of books including Swami Vivekananda: Select Speeches, Speeches of Swami Vivekananda and Subhash Chandra Bose: A Comparative Study, The Fictional World of Arun Joshi: Paradigm Shift in Values and Tukda Kagaz Ka (A collection of Hindi Lyrics). He can be contacted at abnishsinghchauhan@gmail.com.
---