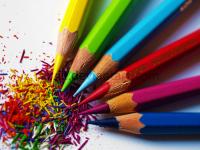 Creation and Criticism (CC) with its editors has the copyright to get the submitted work published either in print or online. It can also be reproduced in an edited book form and the authors will be informed about the publication of the contents. One Author's Copy will be provided free of cost. The authors can also republish and reproduce their published contents with the third parties by informing us through an email or signed letter and also by acknowledging CC as the first publisher.
The author will solely be responsible if he or she violates the copyright terms or/ and plagiarizes the material from other sources without acknowledging.
The contents published in this e-journal do not reflect the views or opinions or policies of the Editors or the Publisher. The Editors along with the Publisher disclaim the responsibility of contents of the respective authors, who are responsible for the originality of their views/ opinions expressed in them and all legal matters related to their publications in the e-journal.