Creation and Criticism
a literary e-journal
Visitors
Videos
Featured Interviews
News
Call for Poems.
Anthology on Contemporary Indian English Women's Poetry. Editors: Charu Sheel Singh & Binod Mishra
Creation and Criticism
ISSN: 2455-9687
(A Quarterly International Peer-reviewed Refereed e-Journal
Devoted to English Language and Literature)
April 2016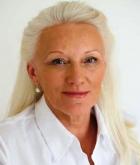 Five Poems of Marian Relihan
---
Marian Relihan, born on August 11th, 1954, is originally from Kerry, Ireland. After completing an Access Course, she did a B.A. Honours in European Studies with Russian. Part of the course involved a period of study in Moscow, Russia. Her works have been published in journals, magazines and the anthologies of local writers and one of her poems won first prize in the annual Ballydonoghue Journal. In 2014, Marian published her first book of poetry titled Skyland, which was a great success for her. At present, she is teaching Creative Writing for Kerry Education and Training Board and can be contacted through her email: marianrelihan@gmail.com
---


1.
Exiled
A bitter black wind to my back
I left, never to return
Beaten, locked, trapped
In a goldfish bowl
My litany was not the rosary
Referenda on the origin of the foetus
Loud talk by 'pro lifers'
While teenage girls died in fields and
Dead babies were washed up on beaches
Frocked men claimed,
Dominion over my body
Tighten your belts, said the man
In the Charvet shirt.
I left, never to return
But In my dreams
The mist on the purple mountains whispered
The blue smell of the sea called me
My feet tingled for soft green
On a the Piccadilly line to Rayners Lane
I glimpsed bluebells through the trees
They rang a bell in my heart
It was time to go home
Looking down before landing in Shannon
Excited the yearning
I left, I might return
---



2. Kerry Loves Me
Kerry loves me like my mother
Before me and her mother's mother.
Child of the rushes, ferns, moss,
Bog, brown water glashas.
The limestone, stones,
Furze bush, blackthorn.
I drew my first breath here,
Lungs opened by wild gales.
Kerry men's big hands built
The wayside temples
To the Virgin Queen of Heaven
In my birth year naming me
Lighting my way in the dark
Calling me home to mine.
The Atlantic rushes to greet me.
I am well known to it.
Warmed by turf and bog dale
I am home Kerry loves me.

---



3. Rattoo
Ozymandias, you can despair
For we have the mighty stony phallus of Rattoo
Hard on for a thousand.
Reaching up the starry skies of North Kerry
Alone over level lands where the Cashen
stretches wide to the ocean.
The Marian Virgins keep their distance
lit from above and below
they circle with a longing look
On their chalky faces
Only Sheele-na-Gig has mounted the north window.
---
4. Welcome Home
Let's gather our hearts and dreams of kin and country.
Let's go to the field where the old house stood,
remember the ones that left and the ones that stayed behind.
Is there an old rose still blooming there?
Inhale the woman who planted it.
Let's go to the meadow and roll in the sweet hay,
where they made love on a warm summer evening.
Walk where the bog cotton brushes your ankles
and heathers perfume the air.
Bring tea to toast the lost labours that warmed the hearths in winter.
Let's go to the shore
and feel the slippery seaweed that made fields to grow potatoes.
Gather sandy shells and pocket them for memory.
Let's go on the mountain to see what gods saw
and raise our arms to give thanks to Anu and Bridget
For the mighty and the brave that walked before us
Walked through the desolate blights that darkened the skies
Kept themselves and their kin alive.
Walked through the streets of New York, Boston and London
Look through a window on Kerry Head
and wake in the heaving slum, a brave new world
Those that stayed kept the candle in the window
For the homecomings and goings
The Roses came with their smiling white teeth
Their Masters in ology's, nourished, and polished.
Let us gather wherever we meet and connect with our kin
Wherever you have come from, welcome, welcome home.
---


5. The Well
My people's spirit left
The grey stone enclosures
Slipped away from
His suffocating piety,
Incense and fear
Back to the wild
Water, green and stone
Made their temple
Threading around the well
A pattern in their DNA
Linked to the sun god
And their ancestors
Away from Rome Rule
They threw their sorrows and joys
Into the well spring of life
Keeping faith with
The mother goddess
Now called Mary
In sheltered nooks
Whispering their prayers
Into the wind
Birdsong their choir
No finery or silver required
In their open free temples.
---