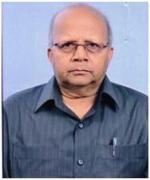 Featured Article
---
Indian English Poetry: A Survey
---
Satish Kumar
---
Indian English Poetry is the outcome of the cross fertilization of two fruitful cultures—Indian and English. The early Indian English poetry, though imitative of the manner and method of English romantic and Victorian poetry, mainly dealt with the Indian or oriental themes. Derozio, Michael Madhusudan Dutt, Soshee Chundur Dutt, Ram Sharma, R. C. Dutt, Kashi Prasad Ghose, Manmohan Ghose and B. M. Mlabari were the pioneers and trend setters in Indian English poetry of nineteenth century. Derozio's poetry constitutes fruit expression of "Indian nationalist thought besides revealing the high source of patriotism." His finest work The Fakir of Jungheera is full of Byronic echoes but expresses Derozio's ardour for social reform. Kashi Prasad Ghose's memorable work The Shair and Other Poems (1830) shows the influence of Scott's The Lady of the Last Minstrel. Michael Madhusudan Dutt's The Captive Lady, which is a long metrical romance presents the love story of Prithviraj and Sanyukta. Roemsh Chander Dutt did not write original poetry. He rendered into English verse The Ramamyana and The Mahabharata in a style which is noticeable for stateliness, dignity, solemnity, epic grandeur and lucidity. Behramji Malabari's The Indian Muse in English Garb covers a wide range of subjects. His language is noted for fresh and felicitous expression. Manmohan Ghose's Love Songs and Elegies is a collection of lyrics on love, nature and death. It is replete with melancholy, pathos and elegiac note. His Songs of Life and Death and Selected Poems are imbued in classical spirit and abound in classical allusions. Nobokissen Ghose's (also known as Ram Sharma) The Last Day and The Bhagvadgita, Sir Jotinder Mohan Tagore's Rajput Soldier's Farewell, Nagesh Vishwanath Pai's The Angel of Misfortune; and The Dutt Family Album, a collection of about 200 poems, composed by the Dutt family consisting of Govind Chnder Dutt, Ganesh Chunder Dutt, Greece Chunder Dutt and Hur Chunder Dutt also deserve mention. Greece Chunder Dutt also published a separate volume of poetry, entitled Cherry Blossom.
Swami Vivekananda and Swami Ramtirtha belong to the Indian saint poetry of the school of Kabir, Tulsi, Sur, Mira, Tukaram, Dadu, Nanak etc. Vivekananda was endowed with a sharp aesthetic sense which finds expression in the flawless craftsmanship of his poetry. His command over English imparts simplicity, clarity, gracefulness, picturesqueness and suggestiveness to his poetic style. Some of his memorable mystical and vedantic lyrics are 'An Interesting Correspondence', 'The Blessed Dream', 'The Living God', 'To An Early Violet', 'Kali: The Mother', 'To the Awakened India' and 'The Song of the Sanyasin'. Swami Ramatirtha's poems are a marvel of religious depth and sincere expressiveness of the self. Mysticism, spirituality and love of nature are the main characteristics of his poetry. His rapturous lyrics which have beeen called as The Poems of Rama, are reminiscent of the profound mystical poetry of The Upanishadas and The Bhagvadgita.
Toru Dutt sang of the glorious vision of her motherland in her Ancient Legends and Ballads of Hindustan, published posthumously in 1882. In A Sheaf Gleaned in French Fields, she translated about the hundred fifty seven poems of about seventy five French poets.
The era of Political Awakening yielded a rich poetical harvest. The poets of early decades of twentieth century showed little originality and continued to write in the manner of Romantic, Victorian and Georgian poets of England. Nizamat Jung's Prologue, Spirit of Light and Golconda, Anand Acharya's On Reading an Arabic Inscription, The Youthful Prophet and True Immensity are romantic in tone and spirits.
The poetry of this era was deftly influenced by political unrest, national awakening and social reformation. Bankim Chandra Chatterjee's 'Bandematram' which became the reviving mantra of India's awakened nationhood, Bal Gangadhar Tilak's battle cry "Swaraj is my birthright and I shall have it", Sri Aurobindo's revolutionary ideals and the exemplary Gandhian Movement for freedom left indelible impression on Indian English Poetry. The adoption of English for expressing Indian ethos brought about a noticeable change in poetic style. The process of the Indianization of English began in the poetry of Tagore, Sri Aurobindo, Sarojini Naidu and other poets of this era.
In the poetry of Rabindranath Tagore and Sri Aurobindo romanticism, mysticism, spiritual and religious elements coalesce together. They are humanists too. The Aurobindonians—Nalini Kant Gupta, D. K. Roy, Nirodharan, K. D. Sethna and Nishikant follow the tradition of romantic mystical poetry. The Georgian Movement in English poetry brought about a great change both in themes and technique of poetry. G. K. Chettur, S. K. Chettur, Joseph Furtado, P. Sheshadri, J. Vakil and Robi Dutt were influenced by Georgians and like them handled poetical themes in simple and straightforward manner, and avoided the abstract symbolism and obscure and grandiloquent expressions of the Romantic mystical poetry.
Tagore was the first Indian writer who gained for modern India a permanent place on the world literary map. He wrote mainly in Bengali but translated many of his Bengali poems and plays into English. So, his renderings are called transcreations. His English poetry consists of The Crescent Moon, The Gardener, Fruit Gathering, Lover's Gift, Crossing, The Fugitive and Other Poems, and The Gitanjali. He is a poet par excellence. His poetry reveals "a high personal quest for the Divine, characterized by a great variety of moods and approaches, ranging from the height of ecstasy to the depths despair." His Gitanjali is mainly a collection of lyrics of devotion in the great Indian tradition. He is a mystic romantic poet like Blake and Wordsworth, but his romanticism has a typical Indian flavour. His romanticism and mysticism have been derived from the multiform streams of Upanishadic and Vaishnavic thought of his own country. His poetry is universal in its appeal. It reveals emotions and feelings, characterized by "super-abundant optimism", which are universal in appeal. He is a poet of joys and hope. He envisions a better and happier future for mankind.
Sarojini Naidu, "a dreamer, born in a dreamless age" and "an ardent, versatile and dynamic genius," is unsurpassable for her sweet and melodious songs, which are superb in the entire range of Indian English poetry. Her poetry is "a magnificent and colourful album of Indian life." She inherited secular values from her family, which are reflected in her poems—'Ode to H. H. The Nizam of Hyderbad', 'The Pardh Nashin', 'Wandering Beggars', 'The Prayers of Islam', 'The Old Woman and Imam Bara'. She began composing poems at the age of twelve. Before leaving for England in 1895 she had composed many poems, including Lady of the Lake of 1300 lines. At Cambridge, she came in contact with Sir Edmund Gosse, who recognized her poetic talent and advised her to seek inspiration from India and not from England. Her first volume of poems The Golden Threshold (1905) was dedicated to her mentor, Sir Edmund Gosse. Her other volumes of poetry are The Bird of Time (1912), The Broken Wing (1917) and The Feather of Dawn (posthumously) published in 1961. Her poetry is suffused with Indian atmosphere and sensibility. Her poems always remind us of the India of palanquin bearer, corn-grinders, wandering beggars, pardah nashin, of meditation, love and solitude. Sensuousness and picturesqueness, profusion of colourful imagery and radiant diction, love of nature and humanity, mysticism and vivid recreations of Indian ethos are some distinctive romantic characteristics of her poetry. Her vision of life, which is romantic and imaginative, is neither pessimistic nor optimistic. Her poetry is embellished with various figures of speech, especially simile and metaphor, which are highly imaginative, picturesque and suggestive.
Sri Aurobindo is a poet-philosopher, poet-prophet and poet-visionary par excellence in Indian English poetry. His early poems show the influence of English decadent poets and have little mystical and spiritual appeal but they are remarkable for chaste diction, vivid image and spontaneity of expression. Poems composed between 1900 and 1910 have streaks of mysticism and spirituality which is suffused in his entire poetry. Urvasie and Love and Death are mystical love poems of a high order. Ahna, Rose of God and Savitri have been composed in an entirely new world of poetic inspiration and fulfillment. He has a high conception of poetry. Pleasure alone is into its function. It aims at providing the "inner imaginative pleasure." Poetry stirs the soul with the deepest delight. Poetry is the quest for the attainment of supermanhood, the eternal quest for spiritual dawn, the real future of humanity. He wrote his spiritual epic Savitri under over mind influence. It reveals man's endless pursuit to attain Godhead. It also glorifies Love Eternal, Love that conquers Death and Ignorance. His poetry is mystical and spiritual in the tradition of the Vedas, Upanishadas and the Gita.
H. N. Chattopadhyaya's first collection of poems The Feast of Youth (1918) stormed him into popularity. His poetry is mystical. The Feast of Youth is full of Aurobindonian mysticism. He experiences mystical joy in God and Nature, something of the direct God-union. His poem on Shiva has the typical stamp of Indianness. He is also aware of the harsh realties of life and the appalling conditions of the poor and the exploited. His poetry is conspicuous for "verbal and metrical felicity."
The Aurobindonians or "the Pondicherry School of Poetry" were influenced by Sri Aurobinodo's over mind poetry and his poetic craftsmanship. S. K. Ghose considers Sri Aurobindo as "the poet's poets." Nirodbran's Sun Blossoms (1947); Sethna's Artist Love (1925); The Secret Splendour (1941) and The Adventure of Apocalypse (1949); Nolin Kant Gupta's The Heights (1944); Dilip Kumar Roy's Eyes of Light (1948) and The Immortals of Bhagvat, Anilbaran's Songs from the Soul (1939); Puja Lal's Lotus Petals (1943) and Rosary (1946); Themis' Poems (1952) and Nashikanto's Dream Cadences faithfully echo "the master (Sri Aurobindo) in theme and sentiment, diction and imagery."
Besides the Aurobindonians, other poets too attempted mystical poetry in pre-independence India. Their poetry is imbued with romanticism and is characterized by the use of clear and suggestive symbols and images. Brijendranath Seal's The Quest Eternal (1936); K. M. Pannikar's The Waves of Thought (1944); Anand Acharya's Show Birds (1919), and Arctic Swallows; and J. Krishnamurti's The Immortal Friend deserve mention. Sri Paramhans Yogananda's Whispers from Eternity, a collection of prose poems, is a fine specimen of mystical poetry.
There were many poets during the Gandhian Era but no one could vie with Tagore, Sarojini Naidu and Sri Aurobindo. The great bulk of poetry during this period is mediocre. G. K. Chettur's Sounds and Images (1921), The Temple Tank and Other Poems (1932), and The Shadow of God (1936) are full of promise and sincerity. Vijayatung's Do Not Go Down, O Sun, Furtado's Poems, A Goan Fiddler, Songs in Exile and Selected Poems deserve mention. Furtado was "the first Indian English poet to use Pidgin English, for comic purpose." Indianised expressions abound in The Old Irani. Armado Menzes's The Fund (1923) The Emigrant (1933), Chords and Discords (1936), Chaos and Dancing Star (1940) and The Ancestral Face (1951) are remarkable for scholarly touch, flawless craftsmanship and structural beauty. Furtado and Menzes are the two Goan poets. V. N. Bhushan's Silhouettes, Moonbeams, Flute Times, Star Fires, Enchantments, Horizons, Footballs and The Far Ascent are noticeable for flawless expression and the Indianised expressions. Other works which deserve mention are S.R. Dongerkery's The Ivory Tower, Subho Tagore's Peacock Flames, Calcutta, Flames of Russian and May Day and Other Poems; Cyril Modak's Jawaharlal Nehru and Other Poems; Rustam B. Poymaster's Midnight and Dawn. The Dawn of the New Era, Poems on Dadabhai Nauroji, Sunset and Sunrise and The Voice of the East on Great War; Singh's The Sisters of the Spinning Wheel and Other Sikh Poems.
The new Indian poetry began with the attainment of independence in 1947. The new poets got rid of the stigma of writing under English influence. The new poetry is not imaginative and romantic as was the poetry of previous generation. It is remarkable for fecundity, originality, experimentation and the vivid presentation of contemporary reality. Indianness is permeated in modern poetry. The poets have evolved a distinct idiom to express their voice. They have succeeded to nativize or Indianize English in order to reveal typical Indian ethos, sensibility and situations. Post-independence poetry is no longer imitative. It is no more an echo but a voice worth listening to. It has emerged as a distinct reality and has acquired an identity of its own.
Indianness is permeated in modern poetry. It is the inborn Indianness, the feeling of being Indian in the real sense that has fascinated the modern Indian English poet. Tradition penetrates deeper and deeper into the poet's consciousness and influences his observations of the living present. The past, thus, runs into the present and shapes the future. Our racial traditions, coming down to us from the Vedas, the Upanishadas, The Ramayan and the Mahabharata, the devotional saint poetry, the great rivers and mountains of India, the treasure of Indian myth and legend, the memories of our racial or local history, have shaped modern poetry.
Love, sex and man-woman relationship are dealt with frankness and clarity in the poetry of Ezekiel, Kamala Das, Shiv K. Kumar, Jayant Mahapatra and many others. Modern Indian English poetry is urban and intellectual.
Dr. Krishna Srinivas is a mystical poet. He has given a new orientation to modern Indian English poetry both in treatment of theme and technique. His poetic output consists of Dance of Dust, Maya, Everest, Beyond, Void, Sonnets, Five Elements, Sankra, Ramayan, Madhav, Christ, Muhammad, Vallalar, Mahavir, Tamil Vedas etc. His entire poetry is mystical, metaphysical and cosmic. Mahanand Sharma is a poet innovator in Indian English poetry in the sense, that he deftly employs the epic medium to express modern sensibility in modern idiom. A Rudraksha Rosary and A Spiritual Warrior are memorable epics, which are noticeable for catholicity of appeal and cosmic consciousness. What distinguishes his poetry is his concern for changing society, human life and, above all, the entire world by the application of spiritual values. He employs Miltonic blank verse with delightful ease, confidence, lucidity and vigour in A Rudraksha Rosary and A Spiritual Warrior.
Nissim Ezekiel's collections include: A Time to Change, Sixty Poems, The Third, The Unfinished Man, The Exact name, Hymn to Darkness and Latter Day Psalms. He has attained a very high place in the world of poetic art as a poet of international standard. He may be truly called "the barometer of modern India's literary atmosphere." As a poet and critic he is a trend setter. He has tried to establish certain literary norms. Communicative efficacy and audience consciousness are the hallmarks of great poetry. What he admires most in poetry is "controlled flow, not a surrealistic eruption, nor a trance, nor aesthetic dexterity but poetic reasonableness," His own poetry is the discovery of self, the identification of his self with his environment. He is an urban poet, a poet of the city, Bombay, which symbolizes modern urban life with all its complexities. Love, sex and man-woman relationship are the major themes in his poetry. His poetry has "the clarity of a polished glass". His place in Indian English poetry is permanent and secure. He for the first time brought an urban touch to poetry, and with the half of irony and mild satire, he exposes the evils of urban society. His influence in Indian English poetry is immense. Shashi Iyer says: "Ezekiel of course has been a kind of law-giver to the young poets writing in Indian English tradition. He has taught them to avoid sentimentality, looseness of structure and abstract sublimities, which all seem to be peculiarly Indian traits."
A. K. Ramanujan, a versatile author, has copiously translated from Tamil and Kannada into English. Striders (1966), Relations (1971) and Second Sight (1986) are his collections of poems published in English. His poetry is an expression of Indian sensibility, sharpened and nourished by Western education and environment. His success as a poet lies in the fusion of Indian sensibility with his American experiences.
R. Parthasarthy, is remembered as a poet for his only volume of verse, entitled, Rough Passage (1976) which is divided into three sections—'Exile', 'Trial' and 'Home Coming'. It has autobiographical interest. He impresses us as a craftsman. He has written Rough Passage in a three line, free verse stanza form. He precisely packs his emotions in refined diction and well chosen images. P. Lal, G. S. Sarat Chandra, K. D. Katrak, A. K. Mehrotra, Dilip Chitre, Rakshat Puri, S. Santhi, Syed Ameeruddin, C. Raju, R. Ravidnranath Menon etc. have contributed to the domain of English poetry through their poetic volumes.
Dom Mores' A Beginning, Poems, John Nobody and Absences are remarkable for lucidity of expression and the uses of vivid phrases. Gieve Patel's Poems and Do You Withstand Body reveal his concern for the under dog. Arun Kolatkar, an illustrious poetic craftsman, candidly and picturesquely depicted the reality around him in ironic and detached tone, spiced with sparkling touches of humour in The Boatride, Jejuri, Sarpa Satra and Kala Ghoda Poems. His style is colloquial, laconic, precise and suggestive. Adil Jussawala in Land's End and The Missing Person deftly uses English with a freedom and felicity rare in Indian English poetry. Syed Amanuddin, a prolific and fertile poet, published about ten collections of poems. Some of them are Shoes of Tradition, The Children of Hiroshima, The Age of Female Eunuchs and The Adventures of Atman. His poems are distinguished by a variety of themes—inhumanity in contemporary life, human relationship, mysticism and spirituality. He possesses "an individual idiom and a distinct voice."
Shiv K. Kumar has published: Articulate Silences, Cobwebs in the Sun, Subterfuges, Woodpeckers, Trapfalls in the Sky, Thus Spake Budha and Losing My Way. He is an academic poet. He writes on a variety of subjects but he is known as a poet of love and sex poised against traditional religion and morality. What distinguishes Kumar's poetry is the dichotomy between intuition over reason; between head and heart. His poetry also deals wit the predicament of man, modernity and tradition, East and West. Irony is his forte. He employs "chiselled and finely nuanced diction" to examine the paradoxes and anomalies of modern life.
K. N. Daruwalla has published Under Orion (1970), Apparition in Orion (1971), Crossing of Rivers (1976), Winter Poems (1980), The Keeper of the Dead (1982) and Landscapes (1987). He was awarded the Sahitya Academy Award for The Keeper of the Dead in 1984. He depicts vividly and minutely the contemporary Indian socio-political world with touches of irony and sarcasm. He exposes the evils of communal tension, riots, exploitation, greed, criminalization of politics, dowry etc. The background of his poetry is provided by his immediate surroundings—Ganga, Ghagra, Chambal Valley, Tarai, Varanasi, Haridwar, Rishkehs, and Badrinath. Sex, love and marital relationship occupy a predominant place in his poetry. He is a skilled poetic craftsman and his efforts to domesticate English are admirable. His images are terse, taut and suggestive.
Jayanta Mahapatra main publications include: Close the Sky, Ten by Ten , Suayamvara and Other Poems, Waiting, A Father's Hours, The False Start, Life Signs, Dispossessed Nests, Burden of Waves and Fruits, Temple, The Whiteness of Bones, Bare Face, Shadow Face and Random Descent. He is an original poet. His poetic sensibility is typically Indian. He is intensely aware of his environment and vividly portrays the variegated Orissa landscape throbbing with religious fervour. His poetry is unsentimental but it is remarkable for depth of feeling and true imagination which embrace a wide variety of themes—Orissa landscape, rootlessness and emptiness in modern existence, love, sex and relationships.
O. P. Bhatnagar has published Thought Poems (1976), Feeling Fossils (1977), Angels of Retreat (1979), Oneiric Vision (1980), Shadows in Floodlights (1984) and The Audible Landscape (1986) and Cooling Flames of Darkness (2001). He has evolved a theme oriented technique. He expresses with touches of gentle irony and satire the helplessness and hopelessness of man coiled in the midst of socio-political problems. He is a humanist who sympathizes with the poor and the exploited. He uses highly suggestive metaphors, smiles and symbols to articulate his vision. He has evolved a fresh idiom to communicate his experiences by using a mix of Indian and foreign myths and metaphors.
I. H. Rizvi, a bilingual poet, who composed poems in Urdu and English, has published Falling Petals (1975), Unfading Blooms (1984), Thirsty Pebbles (1986), Wandering Fragrance (1989), Wounded Roses Sing (1993), Snowflakes of Dreams (1996), Gathering Broken Glasses (1997), Clouds in Cages (1999), Fettered Birds (2002), Dripping Wounds (2004), Love Never Dies (2004), Haiku and Other Poems (2005) and The Valley Still Blossoms (2007). He follows no poetic model, no pattern. His originality of approach, vivid communication of ideas and feelings, apt and suggestive diction, concrete images, sensuousness and picturesqueness, flight of imagination wedded to the hard facts of life and the use of myth lend an extraordinary charm to his poems on human predicament in modern age.
Niranjan Mohanty, a prolific poet from Orissa, was a born poet. Poetry was natural to him, as singing is natural to birds. He founded and edited his biannual journal Poetry and kept it running for twenty years. His poetic volumes marked his emergence from innocence to experience. He brought out eight volumes of poems but the best known is Prayers to Lord Jagannatha which, says Himanshu S. Mohpatra, "has even considered the longest prayer poem in post-Independence India". Mohanty's poetry is conspicuous for distinctive lyrical quality, simplicity, spontaneity and impassioned expression. Like Jayanta Mahapatra, his poetry too is suffused with the native Oriya ethos. In Prayers to Lord Jagannatha, he reveals his innate humanity, his home-bound vision and his knack of Indianising English.
I know that my English is not English
……………………..
It's half-Orissan, half Indian
It gives me the flavour of watered rice,
The fragrance of plough shores and soil.
Bibhu Padhi, D. C. Chambial, Baldev Mirza, I. K. Sharma, R. K. Singh, Charusheel Singh, Narsingh Srivastava, Prakash Joshi, Nar Deo Sharma, A. C. Tripathi, O. P. Arora, P. K. Joy, S. C. Dwivedi, A. N. Dwivedi, P. C. K. Prem T. V. Reddy, Vihang Naik, S. Parida, Kanwar Dinesh Singh, N. P. Singh, K. B. Rai, R. C. Shukla, Vijay Nambison, Prabhanjan K. Mishra, Kulbhusan Kushal, Gopal Honnalgere, Robin S. Nganon, Jeet Thayil, G. V. J. Prasad, Makarand Paranjape etc. are the poets of repute. They have enriched Indian English poetry. H. G. Rasool, T. P. Rajeevan, R. M. P. Shstry, Aju Mukhotopadhyaya, C. L. Khatri, Saroj Padhi, Vijay Vishal, etc. are some emerging poets in the fields of Indian English Poets.
The emergence of a large number of women poets is a significant feature of post-independence poetry. It is Kamala Das who inspired women poets to pen the feminine experiences in the male oriented society. In Summer in Calcutta, The Descendants and The Old Playhouse and Other Poems, she writes about her experiences of frustration in love and drudgery in married life. She expresses her deep anguish over the loss of female identity. She is pre-eminently a poet of love, sex, lust, pain, nervousness, melancholy, and frustration. She carves for liberty. "Cowering/ Beneath your monstrous ego I ate the magic loaf and / Became a dwarf." With growing maturity Kamala Das develops a detached outlook and turns to the interior landscape of the soul, as in the famous poem 'Radha'.
Gauri Deshpande, Mamta Kalia, Monica Verma, Margaret Chatterjee, Anna Sujata Mathai, Sunita Jain, Suniti Namjoshi, Lila Ray, Gauri Pant, Roshan Alkazi, Gauri Pant, Meena Alexander, Sujuata Bhatt, Vimala Roy, Shanta Acharya, Smita Agarwal, Asha Viswas, Smita Tiwari, Lakshmi Kanan etc. are a few poets who are enriching Indian English Poetry through communicating a powerful female sensibility which does not find expression in their male counterparts. Mamta Kalia in Tribute to Papa and Other Poems and Poems has written on love, marriage, family life and society with the use of irony, wit, satire and sharp intellectual quality. She also imparts autobiographical flavour to her poetry. Gauri Despande in Between Berths, Lost Love and Beyond the Slaughter House has penned on love, marital relationship and nature's changing moods. She is at best when she expresses feminine sensibility. Monika Verma whose main poetic volumes are: Dragonflies Draw Flame, Gita Govinda and Other Poems, Green Leaves and Gold, Quartered Questions and Queries, Past Imperative, Across the Vast Spaces and Alaknanda, is a poet of eminence. Her poetry is conspicuous for social awareness, vivid description of nature and the sincere presentation of the emotion of love. She has evolved a style, imagery, idiom and tone, which articulate her typical Indian experience. Sunita Namjoshi's Poetic volumes, Cyclone in Pakistan, More Poems and Jackass and the Lady contain poems about society, life and love in rhythmical, precise, restrained, balanced and lyrical style. Eunice De Souza explores "the Goan-Catholic milieu clinically, the insider turned outsider who probes the foibles, attitudes and complexes of the community. Meena Alexander in The Bird's Bright Ring, Without Place and I Root My Name has written on melancholy, death, devaluation of values in life.
Indian English poetry has come of age. It mirrors the changing socio-economic and political scenario in India. Poets of the last two decades of the twentieth century K. N. Daruwalla, Jayanta Mahapatra, M. N. Sharma, I. H. Rizvi and many others are writing fine poetry on the changing scenario and their own experiences. M. N. Sharma in some of his latest poems: 'Bomb Explosions in London', 'Tonight', 'Lawless Laws', 'Helpless Courts' etc. express concern on terrorism, corruption in high places and rampant lawlessness. K. N. Daruwalla in his latest poem , 'Goodbye Autumn' written after the terrorist strike in Bombay on November 26, 2008 poignantly voices the anxiety and disillusionment of the common man and the criminal negligence of the government to check rising events of terrorism:
Will they came to Oberoi
or to my paper-strewn flat
Built years after the raj?
………………….
Will we see same answer
from the Home minister
or will he be another
condolence messenger?
Bharat Ratan A. P. J. Abdul Kalam, the former President of India, in his collection of poems, entitled. The Life Tree (2005) exhibits a rare synthesis of scientific talent and poetic excellence. What distinguishes him as a poet is that he poetizes science and scientific truth and, merges poetry with spirituality and true religious spirit. Suniti Namjoshi has published two volumes of poetry Goja: An Anthographical Myth and Sycorax: New Fables and Poems in 2000 and 2006 respectively. Meena Kanadasamy in her debut volume of poetry, Touch (2006) articulates the note of Dalit consciousness. She seems to be the pioneer of the Dalit consciousness movement in Indian English Poetry. Various anthologies, journals and magazines bring to light the contribution of emerging poets. Sixty Indian Poets (2008) edited by Jeet Thayil covers some new poets, full of poetic promise and potential. Menka Shivdasani, Anand Thakore, Vivek Narayan , C. P. Surendran, Rukmini Bhaya Nair, Prageeta Sharma and Prabanjan Mishra deserve mention.
Indian English poetry is no more imitative and fanciful. It is a powerful and authentic expression of the observations, experiences, ruminations and visions of the poets. It has the power to enlighten and ennoble us. It sustains, consoles and comforts us. It is permeated with Indian cultural ethos and sensibility. Indian English poets have discovered not only their voices but have deftly created their idiom by Indianising English. The future of Indian English poetry is immense.
Work Cited:
Kumar, Satish. A Survey of Indian English Poetry. Bareilly: Prakash Book Depot, 2001. Print.
---
About the Author:
Prof. Satish Kumar retired from UP Government Higher Education Service Class I. He worked as Professor and Head in three Government Colleges while he had been the Principal of five Government Colleges. He has authored a number of books including Edgar Allen Poe: Style and Structure of His Short Stories, Literary Explorations, and his four volumes on Indian Writing in English, namely, A Survey of Indian English Prose, A Survey of Indian English Poetry, A Survey of Indian English Drama and A Survey of Indian English Novel. He had been the former Dean, Faculty of Arts, MJP Rohilkhand University, Bareilly. He can be contacted at drsatishkumar08@gmail.com.
---