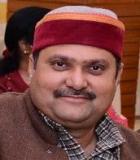 Research Paper
---
Reservation Policy: Unheard Voices of Hindi Poets
---
Abnish Singh Chauhan
---
Abstract
In Indian democracy, reservation policy is one of the major tools to reaffirm and develop right to equality as guaranteed, by the Constitution, to all the citizens of India and, in a way, to uplift the weaker and deprived sections of the society. But, due to its wrong interpretation and implementation in the present scenario, it is continuously creating a new type of disadvantaged and disheartened group in Indian society. Hence, the research paper tries to explore poetic expressions of a few contemporary Hindi poets for understanding the present form of reservation policy and its resultant effects on nation-building and nation-branding.
Keywords: Reservation Policy, Right to Equality, Deprived Sections, Disadvantaged Group, Nation-building, Nation-branding, Hindi Poetry
---
(1)

Reservation Policy or Affirmative Action has been a very popular subject for some of the Indian poets writing in Hindi language. Despite the fact that it is a government policy for socially backward people of India, it often becomes a matter of discussion, debate and description among them. Over a period of time these poets observed some undesirable impressions of the Reservation Policy or Affirmative Action on the disadvantaged group of Indian society and, therefore, they want to bring some sustainable changes in the scheme for making India a truly welfare state. It does not mean that they are against the aims and objectives of the constitution-makers or the interests of the under-represented people of the particular castes or communities; instead of it they have some serious concerns for those deserving individuals, coming from the poorest strata of society, who could not avail this facility due to some immeasurable gaps in the present form of the policy. Hence, they are constantly raising their voice against the odds of the system and trying to instill hope among its citizens. Since the matter is utterly concerned with the disadvantaged group, their voice, which is still unheard, would help in achieving the real objectives of the Indian Constitution— justice, equality, fraternity and unity for all its citizens. A book published by NCERT for the students of higher secondary schools also supports their perception in its own way:
It is obvious that many of its ideals are challenged, discussed, debated and contested in different political arenas, in the legislatures, in party forums, in the press, in schools and universities. These ideals are variously interpreted and sometimes willfully manipulated to suit partisan short term interests. We must, therefore, examine whether or not a serious disjunction exists between the constitutional ideal and its expression. (ICAW 222)
Indian Poetry in Hindi has made its golden marks in the Indian firmament by creatively treating the existing problems and artistically recounting and interpreting social conditions including poverty, hunger, illiteracy, educational problems, unemployment, corruption, homelessness, health issues, population explosion, poor agriculture, rigid customs, etc. This picture of Indian life compels Hindi poets to think and contemplate on these grave issues and compose witty poems on different themes without fear or hesitation. It also reflects that these poets are making their communication not only for the delineation of the present situation but also for the desired improvements in our country. Since poetry writing is a creative process, it requires the power of thinking along with the power of writing. In its process to fulfill requirements, sometimes its subject may vary from poet to poet or it may remain the same in other circumstances; in both the cases its presentation varies from poet to poet and situation to situation. This variation in subject-choice as well as in presentation helps in creating various types of fruitful ideas in the form of glowing poetry and, thus, it helps in motivating the masses for bringing desired changes in the present system of Indian society. Accordingly, the subject— 'Reservation Policy' is commonly dealt by some of the Hindi poets in their 'mighty lines' in their own style, though their voice is not heard up to the present time by the competent authority of India. This is what the paper— 'Reservation Policy: Unheard Voices of Hindi Poets' explores through some of the poetic pieces of Hindi poets of Indian Territory.
(2)
Reservation or Affirmative Action was introduced to provide "representation in education, employment and politics" (Wikipedia, 2021) to the historically disadvantaged groups— SCs, STs, OBCs and other minorities. This framework of Indian Constitution aims to enhance integration and representation of these classes in the mainstream of Indian society, so that they may feel free and work hard and lead their lives respectfully. But, this could not happen in true sense in India, even up to the present time, as many people of these groups could not get the proper benefits of this scheme. Consequently, these people are still suffering with the same problem they were suffering at the time of implementation of this policy. Alongside, a new group, which emerged from the general category, is desirous of integration and representation in the great Indian society. This group is also socially discarded and depressed due to its poor income and resultant low living standard. This can also be considered a side effect of the present reservation policy. As K. Hanumanthaiya remarks— "…we wanted the music of Veena or Sitar, but here we have the music of an English band. That was because our constitution-makers were educated that way.… That is exactly the kind of Constitution Mahatma Gandhi did not want and did not envisage" (CAD 616-617). Therefore, some poets of Hindi literature have their collective desire that this policy should be rationally reviewed and readdressed for achieving the objectives given in the preamble of the Constitution. Since the present paper has its primary focus on the reservation policy, it examines independent elements of the poetic lines of a few Hindi poets— Gulab Singh (Prayagraj), Virendra 'Astik' (Kanpur), Buddhinath Mishra (Dehradun), Mahesh 'Diwakar' (Moradabad), Madhukar Asthana (Lucknow) and Vinay Bhadauriya (Raebareli).
(3)
Gulab Singh was born on 5th January 1940 in Bigahani village located in Meja Tehsil of Allahabad (presently Prayagraj) district in Uttar Pradesh, India. He has five collections of Hindi navgeet (neo-lyric)– 'Dhool Bhare Paanv' (1992 & 2017), 'Bans-Van Aur Bansuri' (2004), 'Jadon se Jude Hue' (2010), 'Kabhi Mitati Nahin Sambhavna' (2014) and 'De Raha Awaz Phir Bhi' (2019). Mr Singh, as a poet of 'Navgeet Vangmay', always believes in ideal-centric life and society. He minutely observes the rough and rude images of present times and dexterously depicts them in his poetic works so as to guide the readers on the road to truth, honesty, uniformity and social harmony. Subsequently, he thinks that the present form of reservation policy is incessantly resulting in inequality, insecurity and injustice to the brilliant individuals of Indian society:
Snatching someone's right
Shared to others
By giving reservation
(They) cut off the thumb
Of the meritorious.
[किसी का हक़ छीनकर के
दूसरों को बाँटते हैं
देके आरक्षण मेधावी का
अँगूठा काटते हैं। — गुलाब सिंह (पूर्वाभास, जून 04, 2013)]
(4)
Virendra 'Astik', born on 15th July 1947 at Rurwahar village in Kanpur, Utter Pradesh, has six poetry books to his credit— 'Parchhai Ke Paon' (1982), 'Anand! Teri Haar Hai' (1987), 'Tareekhon ke Hastakshar' (1992), 'Akash to Jeene Nahin Deta' (2002), 'Din Kya Bure The' (2012) and 'Geet Apane Hee Sune' (2017), whereas the seventh one— 'Magar Kab Tak' is in press. Mr Astik, a celebrated lyric poet of Hindi literature, lives, ponders, writes and sings for the masses. He accurately knows that a deprived group is still uneducated and jobless in India. Many among them are even doing the menial job of rag-picking and living under the open sky. Their life activities go on— under freeways, on footpaths, in gardens, in grounds, in empty houses and in ruined buildings. Now the question is— why are they not getting the benefits of reservation policy? The poet microscopically observes it and comes to this point of view:
Pitching a tent on a footpath
To live a life
(We) couldn't make them leave
Polythene-picking on the road
(Their) Grihasthi is just a bagful
Dreams baked in the pan.
[किसी फुटपाथ पर तंबू
लगा करके बसर करना
छुड़ा पाए नहीं उनका
सड़क पर मोमिया बिनना
गृहस्थी पोटली भर है
पके सपने कड़ाही में। — वीरेन्द्र आस्तिक (आकाश तो जीने नहीं देता 72)]
(5)
Dr Buddhinath Mishra was born on 1st May 1949 in Deodha village situated in Hasanpur Tehsil of Samastipur district in Bihar, India. Dr Mishra has four collections of Hindi navgeet—'Jaal Phenk Re Machhere! (1983), 'Jaade Mein Pahaad' (2001), 'Shikharini' (2005) and 'Rituraj Ek Pal Ka' (2013). He widely travels, meticulously communicates and orally delivers his beautiful lyrics to the lovers of Hindi poetry. Being optimistic, he emphasizes on the noble capacity to overcome sorrows and suffering of human and non-human life. Hence, he believes that every person is a unique being on this earth and, therefore, he should not only be recognized and treated equally and decently but also be given equal rights to use and share natural and man-made resources. In his poem— 'Aarakshan' (Reservation), he conveys a heart-touching message—
The shadow of forest reserved
All water sources have also been reserved
Only the tender lives of musk deer
Are unprotected.
[वान छाया हुई आरक्षित
सभी जलश्रोत भी हो गए आरक्षित
है अरक्षित सिर्फ कोमल प्राण
कस्तूरी मृगों के।— बुद्धिनाथ मिश्र (शिखरिणी 134)]

In the above mentioned quote, the poet means to say that natural as well as man-made resources are not for any particular person, caste or group of the society, they are for all and sundry. But, the tragic irony is that these resources are reserved for those who fall in the reserved category and consequently many others, who are also needy, do not get enough of life's necessities, such as— money, food, water, clothes, education, or shelter. These people, who are already socially isolated and dejected, are left out to struggle for survival. This reflects that the authority of India has no concerns for 'life' as a whole; it is worried only about a part of it. Dr. Mishra agonizingly writes—
The arrangement is— at Mansar
The peacock will have right
The swan will have the share of
Just the bushes of shamelessness.
[है व्यवस्था मानसर पर
मोर का अधिकार होगा
हंस के हिस्से पड़ेंगी
झाड़ियाँ बस बेहया की।— बुद्धिनाथ मिश्र (शिखरिणी 135)]
This unfair distribution of rights is continuously creating hurdles to the deserving individuals of Indian society. Accordingly, the 'swan' or the deserving individuals feel humiliated and depressed due to the present practices of Reservation Policy. Since the matter is of growing concern, it needs to be checked, examined and rectified. As the author remarks—
All this is not to say that the Constitution of India is a perfect and flawless document. Given the social conditions within which the Constitution was made, it was only natural that there may be many controversial matters, that there would be many areas that needed careful revision. There are many features of this Constitution that have emerged mainly due to the exigencies of the time. Nonetheless, we must admit that there are many limitations to this Constitution. (ICAW 237-38)
(6)
Dr. Mahesh Diwakar, born on 1st January 1950 in Mahalakpur Mafi village located in Moradabad district in Uttar Pradesh, India, is a well-known scholar of Hindi literature. He has written more than 80 books in the domains of Hindi lyric, free verse, couplet, interview, story, essay, sketch, memoir, review, travelogue, research and criticism. Dr. Diwaker, as a poet, is worried about the issues like separatism and 'divide and rule' policy. He considers that these issues are subduing national and patriotic feeling in India and encouraging communal and separatist tendencies in Indian society. He thinks that this scheme was designed to help the indigent ones, but now it is used for some ulterior motives— the personal fulfillments of certain politicians, parties and businessmen. In his poem— 'Arakshan ka Garal', he writes—
People are just like sheep,
Leaders as tigers, wolves, pythons,
Feeding on the living flesh
The chair, (they hold), is supreme
Giving the poison of reservation, (they) fly in the plane everyday
It (reservation) divided all— country, religion; blow it in the House.
[बाघ, भेड़िये, अजगर नेता,
भेड़ सरीखी जनता है
जिंदा मांस चबाया करते
कुर्सी लोक-नियंता है
आरक्षण का गरल पिलाकर, रोज उड़ें नभयान में
देश-धर्म सब इसने बाँटे, फूँको इसे मकान में। — डॉ महेश दिवाकर (आस्था के फूल 39)]

(7)
Madhukar Asthana, born on 27th October 1939 in Majhgawan village located in Azamgarh Tehsil of Azamgarh district in Uttar Pradesh, India, is a lyric poet of Indian sensibility. He has more than half a dozen poetry collections to his credit— 'Waqt Adamkhor' (2005), 'Aur Kitni Der' (2007), 'Mutthee Bhar Asthiyan' (2008), 'Bache Nahin Manas Ke Hans' (2009), 'Dard Jogiya Thahar Gaya' (2009), 'Kuchh To Keejiye' (2013), 'Hashiye Samay Ke' (2015), 'Khali Hath Kabir' (2018) etc. As a poet, he clearly knows where the pitfalls of Indian society are and what the reasons behind it are. He realizes that reservation policy is destroying the dreams of a great nation, because it has become a mirror to selfishness, dividing the masses. He also finds that undue favor is being given to the Reservation Policy by the power-holding people. Hence, in his poem— 'Arakshan ki Peeda', he tells it clearly—
System of reservation provided
Shattered the dreams
And, due to selfishness,
Those, belonging to us, could not become ours
Smart and intelligent gardener
Giving prejudicial protection.
[आरक्षण की मिली व्यवस्था
टूट गए सपने
और स्वार्थ में हो न सके जो
कहलाये अपने
माली चतुर-सुजान
दे रहा संरक्षण प्रतिकूल। — मधुकर अष्ठाना (कुछ तो कीजिए 78)]

(8)
Dr Vinay Bhadauriya was born on 1st August 1958 in Lalganj, Raebareli, Uttar Pradesh, India. Two collections of his navgeet— 'Jhooth Nahi Bolega Darpan' (2008) and 'Antaraen Bolatee Hain' (2019) have been published so far. Being a poet of social life and etiquettes, his voice is always coherent and touching. He severely criticizes wealthy politicians, affluent bureaucrats and other financially stable people of India for their self-centered, irresponsible and opportunistic behavior in promoting the rigid agenda of Reservation Policy. He also finds that both— the poor and the rich — the sad and the happy — the needy and the affluent, are availing the benefits of Reservation Policy. It is quite strange, pathetic and irksome for the poet to believe and express in words—
The game of democracy
Going on fun these days
Even the lame persons
Are jumping high-rocks
Dukkhi-Sukkhi (Sad and happy) — everyone
Boarding the reservation train.
[मजेदार चल रहा आजकल
प्रजातंत्र का खेल
लूले-लंगड़े फाँद रहे हैं
ऊँचे-ऊँचे शैल
दुक्खी-सुक्खी बैठ रहे सब
आरक्षण की रेल। — विनय भदौरिया (झूठ नहीं बोलेगा दर्पण 25)]

In today's world, each and every one has the right to lead his or her life with dignity and make progress in the best possible way. U.N. Gupta rightly remarks— "In our twenty first century the concept of 'human rights' has become part of social and political consciousness of informed people and public opinion. There is always a concern that there should not be any affront from any quarter to the human dignity. Man as a man is to be valued by other man" (The Human Rights 01).

(9)
India requires some standard reservation policy, which should facilitate only those people who are really under-represented and under-privileged. The policy should not be caste and creed-based; it should be human-based. Therefore, the policy-makers should frame it on the basis of the living conditions and the requirements of Indian citizens, and those, who bypass the rules for getting the benefits of this policy or do not deserve for it, should be punished severely. If it happens, the Preamble of Indian Constitution would find its expressions in the ideals and aspirations of a renascent India. This is what the selected poets of Hindi literature feel and express in their pieces of poetry; but their voices, for the present form of Reservation Policy, are still unheard in the commotion of corruptible and selfish practices in India.
Works Cited
Gupta, U.N. The Human Rights: Conventions and Indian Law. New Delhi: Atlantic Publishers and Distributors, 2004.
Hanumanthaiya, K. Constituent Assembly Debates. Vol. XI, 17 November 1949.
"Reservation in India." Wikipedia. Retrieved on Oct 10, 2021: https://en.wikipedia.org/wiki/Reservation_in_India
"The Philosophy of the Constitution." Indian Constitution at Work. New Delhi: NCERT Text Book, 2019 .
References of Hindi Text
Ashthana, Madhukar. "Aarakshan ki Peeda." Kuchh to Keejiye. Lucknow: Uttarayan Prakashan, 2011.
Astik, Virendra. "Bhalai." Akash to Jeene Nahin Deta. Delhi: Shabd Setu, 2002.
Bhadauriya, Dr Vinay. Jhooth Naheen Bolega Darpan. Ghaziabad: Anubhav Prakashan, 2008.
Diwakar, Dr. Mahesh. "Arakshan ka Garal." Astha Ke Fool. Moradabad: Chandra Prakashan, 2003.
Mishra, Dr. Buddhinath. "Arakshan." Shikharinee. New Delhi: Arya Book Depot, 2007.
Singh, Gulab. "Main aur Meree Kalam ka Safar." Poorvabhas, June 04, 2013. Retrieved on Dec 17, 2021: https://www.poorvabhas.in/2013/06/blog-post_4.html
---

About the Author:
Dr Abnish Singh Chauhan (b. 1979) ), the editor of two online journals– Creation and Criticism and IJHER and a Hindi magazine– Poorvabhas (पूर्वाभास), is presently serving as a Professor and Principal, BIU College of Humanities & Journalism, Bareilly International University, Bareilly. His significant books include Swami Vivekananda: Select Speeches, Speeches of Swami Vivekananda and Subhash Chandra Bose: A Comparative Study, William Shakespeare: King Lear, Functional English, The Fictional World of Arun Joshi: Paradigm Shift in Values, Burns Within (Poems of B.S. Gautam 'Anurag' translated from Hindi into English), Tukada Kagaz Ka (Hindi Lyrics) and Navgeet Vangmay (ed.). He can be contacted through his email: abnishsinghchauhan@gmail.com.
---