Creation and Criticism
ISSN: 2455-9687
(A Quarterly International Peer-reviewed Refereed e-Journal
Devoted to English Language and Literature)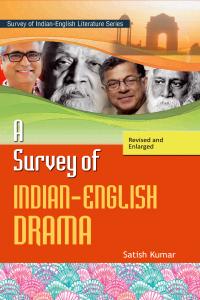 A Survey of Indian-English Drama by Satish Kumar
---
Satish Kumar. A Survey of Indian-English Drama. Bareilly: Prakash Book Depot, 2019. Pp.: 278 + x. Price: Rs. 320/-. ISBN 978-81-7977-639-1
---
Reviewed by Basavraj Naikar

Apart from K. R. Srinivasa Iyengar's pioneering Indian Writing in English and M. K. Naik's A History of Indian English Literature, there have been no separate and exclusive surveys or histories of Indian English Drama, perhaps because the genre of Indian English Drama happens to be the poorest among the literary genres and suffers from many disadvantages, due to its alien medium (of English language) confined to academia and lack of an independent theatrical tradition. But in spite of all these disadvantages Indian English Drama has survived because of own colonial contact with Britain and the English education introduced by the colonial rule. Though Indian English Drama cannot be seen on the stage, it has been read and studied in Indian Universities as part of their post-graduate curriculum and doctoral programme. But the information on Indian English Drama has not been abundantly available in literary histories, as it is a new subject and there is no network of academic communication and centralized documentation in India. There are many plays, which have escaped the notice of literary historians like M. K. Naik.
When viewed against this background, Satish Kumar's A Survey of Indian English Drama happens to be an important and welcome addition to the realm of literary history. He starts his survey from the beginning– Rabindranath Tagore, Sri Aurobindo upto the latest and contemporary playwrights like Mahesh Dattani. What is appreciable in his book is his generosity to recognize the feminist playwrights like Manjula Padmanabhan and Poile Sengupta and the contemporary playwrights like Arun Kukreja, Abhisek Majumdar, Neel Chaudhri and Aditya Sudarshan and so on and brings it up to Basavaraj Naikar. There is some critical controversy about whether to treat Rabindranath Tagore and Girish Karnad as Indian English playwrights or Indian Regional Playwrights in English Translation, because both of them wrote their plays in Bangla and Kannada respectively and then translated them into English (sometimes with the help of others). Such a controversy cannot be seen in the case of Sri Aurobindo. Satish Kumar ignores this important issue. It is high time now for Indian scholars to push Tagore and Karnad into the division of Indian Regional Literature in English Translation so that the pure Indian English dramatists may be studied separately for arriving at a better perspective.
Satish Kumar combines the techniques of panorama and close-up in his survey, by listing up all the playwrights, but yet highlighting a few, providing much biographical information and media-hyped data. This conglomeration of different methods, though not desirable on the principle of consistency, turns out to be quite useful to the students and researchers in the said field.
---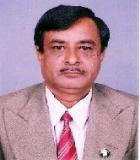 About the Reviewer:
Dr. Basavaraj Naikar is Professor Emeritus and Former Professor & Chairman, Department of English, Karnatak University, Dharwad-580003.
---