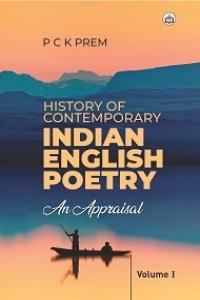 Book Review
---
History of Contemporary Indian English Poetry: An Appraisal, Vol. I and Vol. II by PCK Prem
---
PCK Prem. History of Contemporary Indian English Poetry: An Appraisal, Vol. I and Vol. II. New Delhi: Authorspress, 2019. Pp. 1419, Price: Rs. 1750/-, ISBN 978-93-89110-12-8
---
Reviewed by Pravat Kumar Padhy

"Poetry is the spontaneous overflow of powerful feelings: it takes its origin from emotion recollected in tranquility." - William Wordsworth
The words of William Wordsworth are true to the flow of poetry through the perennial time. India is the land of beauty, peace, and poetry. The nostalgic reminiscence of poetry emanates from the inception of our age-old civilization. The radiance of poetry has been reflected in our ancient Vedic literature and continues to enlighten till every tomorrow. Poetic philosophy of India has been sourced from the Veda, the Upanishads, the Ramayan, the Mahabharata, the Gita, and the Rasa-Dhvani theory. Poetry inspires to unfold the sublime spiritual essence of the basic building block of creation: the living and the non-living. The literature, the cultural antecedents, is the blueprint of reformation. There has been a vibrant presence of prolific multilingual literature in India. Initial colonial influence has been vividly seen at the formative stage albeit embedded with the aroma of Indianness in English poetry. In 1809, C V Boriah's English writing (Prose) is the first historical instant followed by the memorable prose, "A Defence of Hindu Theism" (1817) by Raja Rammohan Roy.
PCK Prem in the present monumental analysis of Indian Poetry in English eludes the kernel of poetry and its journey: from a tiny seed to a gigantic blissful tree fructifying the essence of peace, tranquility, hope, and happiness. His in-depth study establishes a remarkable milestone in engineering Indian poetry and its classification. The author has systematically and ably evaluated the creative work of 185 poets including 50 women poets in two volumes, with a scholarly introduction. In contrast to the earlier perception, he has designed the concept of time and space in the journey of Indian literature by depicting historical manifestation of the socio-political sketch of India. Further, the author enunciated the poetic pursuits by correlating with various attributes like human psychology, industrialization, socio-cultural, socio-economics, socio-politics and so on with changing time. Industrialization, cosmopolitan lifestyle, materialistic appetite, rural landscape have a great influence on literature and human behavior. He further examined the psychological impetus in the evolution of poetry, its structural fabric, style, musicality with the geographical spread.
In the post-independence era, Indian poetry for decades was represented primarily as the conservative and idealism of cosmopolitan experience. Here the author, Prem, has creatively introduced the concepts of nativization and Indianness emancipated from the embodiment of rural culture. He has congregated the beauty of the rural landscape, inherent behavior and innocence of people into the expanded-form of Indian English poetry at large. This has given an opportunity of amalgamation of rural musicality, imageries, idioms, symbols, and epithets into English poetry, thus enhancing the true literary spirit. After the stage of transitional assimilation and mutual appreciation, the flow of poetry is widely spread, endowed with openness and optimism. This has been aptly articulated by the author in his iconic volumes with an expansive spectrum of exemplifications of poetry from Henry Louis Vivian Derozio, Kashi Prasad Ghosh to modern young poet Vivekanand Jha; women poets from Toru Dutt to Chitra Lele. I feel the effort is a brave and valiant literary exploration of Indian English poetry. Indeed, it is a democratic manifestation of the inherent Indian Poetry with special reference and acknowledgement of the resonant regional literature.
Broadly the time span of development of poetry is correlated with the socio-political scenario and subsequent thematic cultural exploration. The poetry of the nineteenth century (1820-1900) and the era of socio-political awakening (1900-1950) have been classified as early Indian English Poetry. The time segments also influenced the structural fabric of poetry: from colonial Victorian influence to decolonization and style of free verse to liberal experience. The use of idiom, word-phrases, metaphors, imageries, etc in different periods portrayed the variegated contents and lyrical credence.
In the initial period, the Indian poets were influenced by the cadence of English romantic and Victorian poetry. In spite of the alien sensibility, poets articulated their thoughts of rationalism, love and social consciousness with independent texture and literary nuances. Henry Louis Vivian Derozio, Kashi Prasad Ghosh, Ram Sharma, Michael Madhusudan Dutt, R C Dutt, Manmohan Ghose and later, Aro Dutt, Toru Dutt, and others contributed a lot during the formative stage of Indian English poetry.
The following poem by Henry (1809-1831), the father of Indian English poetry, depicts spirituality that prevails even in the tiny entity of nature. It is a remarkable emotional driven philosophical illustration:
Oh! In such moments can I crush
The grass beneath my feet?
Ah no; the grass has then a voice
Its heart—I hear it beat.
(A Walk by Moonlight)
Some literary personalities emphasized the inherent Indian culture of universality and are revered as the Saint Poets namely Swami Vivekanand, Swami Rama Tirtha, Kabir, Nanak, Mira, and others. Later Sri Aurobindo, Sri Paramhansa Yoganand, J Krishnamurti, Rabindranath Tagore, and others symphonized the Indian ethos, metaphysical quests, spiritualism, socio-religious milieu, socio-scientific consciousness, liberty and universality in their prophetic writings manifesting the glaring chapter in Early Indian English poetry and endeavouring global recognition.
Prem elaborates the era of political awakening through freedom moment embarked on an illuminated spectrum of poetic iridescence. Poets like Rabindranath Tagore, Sarojini Naidu, Sri Aurobindo, Krishna Srinivas instilled the Indian philosophy, spiritual inheritance, idealism, nationalism in their scholarly poetry writings. The spiritual ethos helped to ignite the political awareness and subsequently the freedom moment was collectively spearheaded by Mahatma Gandhi.
The metaphysical expression by Sri Aurobindo (1872-1950) stands unique in Indian English poetry:
Voice of Infinity, sound in my heart,-
Call of the One!
Stamp there thy radiance, never to part,
O living Sun.
(The Bride of Fire)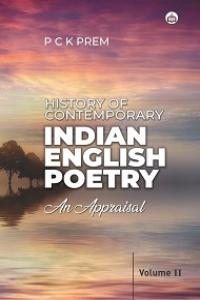 PCK Prem, in his innovative attempt, elucidates the concept two streams of poetry: one exclusively related to 'urban landscape' and the other emanated from the largely rural landscape in the post early poetry, i.e. after 1950-60. The urban poets, Shiv K Kumar, Nissim Ezekiel, Jayant Mahapatra, A K Ramanujan, Arun Kolatkar, R Parthasarathy, Arun Mehrotra, Kamala Das, Keki N Daruwalla, Gieve Patel, Pritish Nandy, Gouri Deshpande, and others have manifested the expression of 'cynicism and anguish' in their writings. The multiple approaches to life, struggle of living, failure, sufferings, materialistic city life predominated in their poetic framework. Prem adds, "The poets born after 1920 and before 1950 or around have a different bringing up….If one category of poets reflects on the sufferings and difficult living conditions, disillusionment in cities…. the other class still carries on theme of nationalism, nature, poverty, hunger ….. Interestingly, it also speaks of Indian cultural heritage, and in a reminiscent mood, experiences anguish on corrosion in ethical values….".The poets expressed their anguish with distinct images, metaphors, and similes.
The followings are some of the examples reflecting the sense of agony and distress. Shiv K Kumar (1921-2017) expresses his stressful life of the city:
Day is for sweating—
For shoe-shining, foraging for crumbs from dust-bins,
For pan-handling, or wiping the window screens of cars
As the traffic freezes at the red signal.
(Pavement –sleepers of Bombay, Woolgathering)
Seclusion of the city life is poetically imaged by Nissim Ezekiel (1924-2004) :
The city like passion burns
He dreams of morning walks, alone
And floating on a wave of sand.
(Urban, The Unfinished Man)
The creative upsurge from the extensive rural arena, somehow, remained in isolation and in translucent-visibility in Indian English poetry. The obvious reason remains quite ambiguous. After a long time, the creative search unfurls the concept of 'hope and anticipation' prevailed amongst the poets from the rural landscape. In spite of difficulties, they cultivated the sense of hope and aspiration from the serene natural beauty, simple way of living. The poetic embellishment reckoned with a sense of optimism and emotional intensity has been observed in contemporary poetry written after 1970 or precisely post 1980. The poets of this generation have shown a different path of sanguinity by deriving the philosophical and emotional mores of the saint poets. This has been vividly seen in the poetry of Mahanand Sharma, Hazara Singh, Yayati Gandhi, P Lal, Keshav Mallick, Baldev Mirza, I H Rizvi, R C Shukla, O P Arora, H S Bhatia, T V Reddy, Nar Deo Sharma, PCK Prem, D C Chambial, R K Singh, V S Skanda Prasad, H C Gupta and others.
PCK Prem says, "It is poetry of Indian consciousness with emphasis on 'transformation, reformation, secularization, and democratization' of human values and universality". He further observes, "Poetry after eighties, appears mature, expressive and confident and looks intensely at life and existence, and identifies areas of hope, joy and stability….".
R C Shukla (1943) in his poetry collection, "Darkness at Dawn" narrates anguish of the present with an optimistic note:
Ungrudgingly
I am bearing the anguish today
In the hope that
Joy shall surely dawn tomorrow
Joy which I earn
And never borrow.
H C Gupta in his collection, "Poetical Rosary (2011) searches the purpose of life. He explores:
Shepherds selfless, feeding hungry sheep
Traversing thro thorns, have no time to weep
For others' pain, their pain never mind
With faith move mountains, meek and kind
(Seek those who find)
With time, there has been an assimilation of both urban and rural thematic concepts and hence, synthesis of the realism and its manifestation in the renewed poetry writings. The author visualizes, "The period after 1980s notices a slow decline in exclusive city psyche and one witnesses, poets of rural backdrop gradually turning to urban areas and sensibilities…. The process of assimilation of thought and emotions into poetry that already exists but treads a different path…."
Based on this inventive search, PCK Prem has harvested the poetic essence across the country to enrich the true representation and it is indeed conclusively unique. The contemporary musical voice of Bibhu Padhi, O P Bhatnagar, Vikram Seth, P Raja, Sankarshan Parida, S A Hamid, K V Dominic, Sailendra Narayan Tripathy, Pravat Kumar Padhy, Gopal Lahiri, C L Khatri, Bijoy Kant Dubey others to contemporary modern poets Vihang Nayak, Kanwar Dinesh Singh, Kirti Sengupta, Bhaskaranand Jha Bhaskar, Vivekanand Jha represents a wide spectrum of poetic nuances.
Let us explore some of the examples of verses of assimilation and hopefulness. Bibhu Padhi (1951) writes with lucidity and erudite:
Something, we know, had been growing into light
At a place where all our shadows are supposed to be;
We know that something is taking its birth
Quietly, within our planet's deep night. (Going to the Temple)
M R Venkatesh in his book, "I Wonder as I wonder" (2014) paints nature with a graceful benediction:
The streams from the hill flows
With swimming fishes of different colours
As beautiful and near as ever
So Mother Nature let you laugh like this I shall hear.
Referring to the younger generation, Prem notes, "As one goes through the lyrics of Vivekanand Jha (1977), one encounters the effect of experiences as actualities of life depict regions of milieu objectively". Jha synthesizes the oriental Vedic spirit with the use of metaphors and images in the following stanza:
Manual for mankind, road to redemption,
saga of science for self-realisation so much so that
life's empty without it's interpretation
as a bogie halts without an engine.
(Falter and Fall 15)
The rich contribution by women poets has added a different dimension to Indian English poetry. Acknowledging their courageous contribution, PCK Prem posits, "Women poets create an ambience of reformation, renaissance, idealism and optimism and visualize joy and fulfillment for not only man but also humanity". Eminent poets like Toru Dutta, Sarojini Naidu, Kamala Das, Ira De, Manika Verma, Eunice De Souza, Suniti Namjoshi, Gauri Deshpande, Mamta Kalia, Margaret Chatterjee, Sukrita Paul Kumar, Meena Alexander, Etty George, Vimala Rao, Sunita Jain, Lila Ray, Gauri Pant, Maheshweta Chaturvedi, Jayshree Nandi, Mani Rao, Lalitha Kumari, Nandini Sahu, Shernaz Wadia, Vinita Aggarwal, Chitra Lele and others have contributed immensely to Indian poetry with sense of fidelity, honesty and innovative poetic lexis. They record the feminine creativity encompassing love, family life, societal issues with gracefulness and imaginative craftsmanship.
Let us examine the journey of poetry by some of the women poets. Toru Dutt (1856-1877) explores the idealism of life in the following poem:
Virtue should be the aim and end
Of every life all else is vain
Duty should be its dearest friend
If higher life it would attain.
(Ancient Ballads 68)
Kamala Das (1934-2009) unveils her experience of anguish and writes:
I am saint. I am the beloved and the
Betrayed. I have no joys, which are not yours, no
Aches which are not yours. I too call myself I.
(An Introduction, Selected Poems)
The aspiration and optimism have been vividly expressed by the young poet, Chitra Lele:
Together we can dream
And envisage youthful vision.
Together we can walk as a team
Through the darkest of times.
(Divine Decorations)
The in-depth analysis of critics and synthesis of various anthologies at the end of the volumes make a holistic picture of the long journey of Indian Poetry in English. Contemporary poetry of Niranjan Mohanty, Tabish Khair, Shanta Acharya, and a few others could have been incorporated. Prem's endeavor in contouring the democratization of literature is a landmark achievement. Undoubtedly he is eclectic in his inner impulse and offers the symbiotic joy of poetry to all with his intellectual renaissance. "Poetry is as a cure for bringing about equality…..Poetry unifies man and eliminates discordant notes in man and society", PCK Prem enumerates by embodying the lines from the collection, "Silence of the Seas" by P K Padhy:
You create a sense
That bridges
The poor and the rich
You create a salt
That dissolves
Dirty rusted edge of colour and creed. (Poetry for Me, Silence of the Seas, 1992)
The volumes would remain as an important treatise on Indian English Poetry for poetry lovers, research scholars, and academicians for times to come. The unwavering endeavour by Prem is praiseworthy, beyond words.
---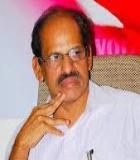 About the Reviewer:
Pravat Kumar Padhy hails from Odisha, India. He holds a Masters in Science and Technology and a Ph.D from Indian Institute of Technology (ISM), Dhanbad. He has a certification of the Executive Education Programme on "Advanced Management" from IIM-Bangalore. His literary work cited in Interviews with Indian Writing in English, Spectrum History of Indian Literature in English, Alienation in Contemporary Indian English Poetry, Cultural and Philosophical Reflections in Indian Poetry in English, History of Contemporary Indian English Poetry etc. His poetry won the Editors' Choice Award at Asian American Poetry, Poetbay, Writers Guild of India and others. His poem, "How Beautiful", published in 1983 in the leading Newspaper, Indian Express, has been included in the Undergraduate English Curriculum of Shivaji University, Maharashtra, India. He guest-edited the November 2019 Per Diem Column, The Haiku Foundation, on the theme, "Celestial Bodies". He has seven collections of verse to his credits.
---