Creation and Criticism
a literary e-journal
Visitors
Videos
Featured Interviews
News
Call for Poems.
Anthology on Contemporary Indian English Women's Poetry. Editors: Charu Sheel Singh & Binod Mishra
Tuesday, 5. April 2016 - 15:51 Uhr
---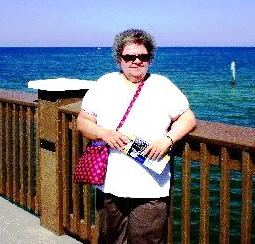 Floreann Cawley was born in Pennsylvania, U.S.A. on Sep 22, 1949. She began writing poetry in the year 2000 and as poetry is one of her favorite passions. Her favorite kinds of poems are love poems where her words flow together with emotions and experiences and release feelings from the deepest part of her soul. Floreann was 'Poet of The Month' in October 2001 at an online poetry site The Starlite Cafe and has written over 3000 poems till date. She can be contacted through her email: cindypat70@aol.com.
Poetry:
---
Tags:
Author
Floreann Cawley
Poetry
276 Views