---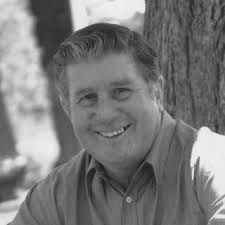 Poet of love, nature and spirituality, Paddy (Patrick) Martin (1947-2011) always believed in vigorous life and its vibrant journey on earth. He knew it well that death was not an obstacle to the eternal flow of soul. Death is only a stage of the endless journey of soul in the universe. Therefore, he always meditated on one thing in his life— 'Arise, awake and stop not till the goal is reached' (Swami Vivekananda).
Paddy was born in Orange, a small country town in Western New South Wales of Australia in 1947. When he was three years of age, his mother died making his father shocked and drunken. After thirteen years of his mother's death, his father also died leaving him homeless and dejected. At age sixteen Paddy moved to the large city of Sydney and due to family circumstances found himself living on the streets bringing about a lifelong passion for social justice, freedom and fraternity. In Sydney, he was got married with Mary (Martin). Meanwhile, he left Sydney for Delhi (India) and stayed here for about six years. His stay in India made a big impact on his personality as he absorbed the healthy values of Indian culture and spirituality, particularly the teachings and preachings of Mahatma Buddha— much of his poetry reflect this period of his life. After that he went back to Sydney to fulfill his duties and responsibilities to his family and nation.
Paddy Martin began writing poetry as a child and was first published in the local newspaper when he was eleven. His poetry has been acclaimed worldwide, especially his Ancient Poet Series and the Conversation Series. His poems are also collected in 'A String of Words' (compiled by Marie Shine and published by Prakash Book Depot, Bareilly, U.P., India in 2010), which was released at Poetry Venue in Sydney in the presence of more than 75 poets and intellectuals of the city.
Having a passion for painting and editing, he was running an online magazine for creative artists and literary readers. He was also the role model for many young poets and writers (including me) of the world. At the age of sixty four he got the severe stroke of paralysis, admitted to the hospital, went into coma, recovered after a few months of treatment, again suffered with the stroke and died on Feb 04, 2011 in Sydney. On his death more than three hundred poets and writers wrote poems and made positive remarks in his memory on internet— a magnificent message of his reputation and acceptability as a giant poet and good human being among the scholars of the world.
Contents:
---
2471 Views