Creation and Criticism
a literary e-journal
Visitors
Videos
Featured Interviews
News
Call for Poems.
Anthology on Contemporary Indian English Women's Poetry. Editors: Charu Sheel Singh & Binod Mishra
Tuesday, 5. April 2016 - 17:58 Uhr
---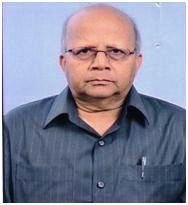 Prof. Satish Kumar retired from UP Government Higher Education Service Class I. He worked as Professor and Head in three Government Colleges while he had been the Principal of five Government Colleges. He has authored a number of books including Edgar Allen Poe: Style and Structure of His Short Stories, Literary Explorations, and his four volumes on Indian Writing in English, namely, A Survey of Indian English Prose, A Survey of Indian English Poetry, A Survey of Indian English Drama and A Survey of Indian English Novel. He had been the former Dean, Faculty of Arts, MJP Rohilkhand University, Bareilly. He can be contacted at drsatishkumar08@gmail.com.
Contents:
Reviews:
Interviews:
Critic Satish Kumar with Sudhir K Arora- Videos:

Prof Satish Kumar with Abnish Singh Chauhan - Videos:

 
Research Articles:
---
Tags:
Video
Satish Kumar
Author
544 Views